Why Umbraco?
We've been using Umbraco as Aztek's content management system (CMS) of choice for over a year — and not just because it's free and open source. It's also created opportunities for our front-end developers that used to require the resources of our back-end devs. Thanks to Umbraco we're able to offer more custom functionality, a better user experience, and a quicker turnaround time for the client.
Do-It-All Designers
At Aztek our designers are more like front-end developers and graphic designers. We go from Photoshop to HTML, CSS, and JavaScript. You might be more of a visual designer who only uses Photoshop, or maybe you're a designer who also does some front-end development. Either way, these tips show you the power you'll have as a designer using the Umbraco content management system.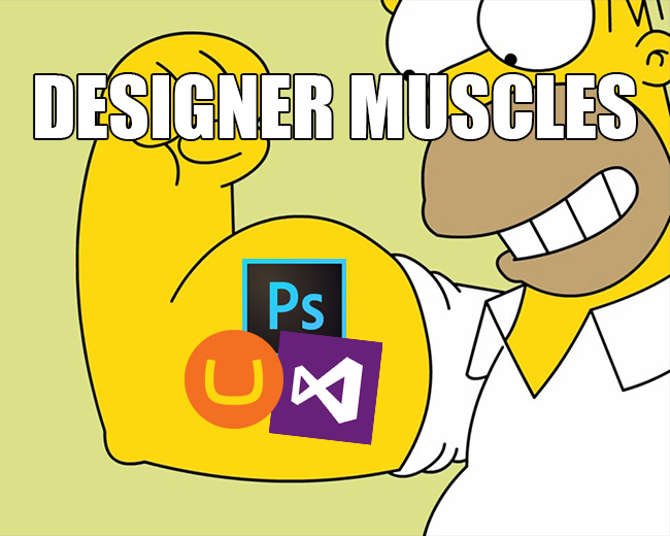 Three Benefits for Front-End Designers Using Umbraco
1. Faster Development Time
Umbraco gives designers an easier way to accomplish small to medium back-end development tasks. This frees up dev project hours that used to be dedicated to building a custom CMS (implementing a WYSIWIG editor, for example). Now back-end devs can focus on more complex custom development issues.
For example:
Think about a field-based attorney profile page. With Umbraco, designers can create the specific fields, logic, and requirements (see image below with general properties). That is something that would have previously required a .NET developer to create a database, build custom page logic, and code admin controls.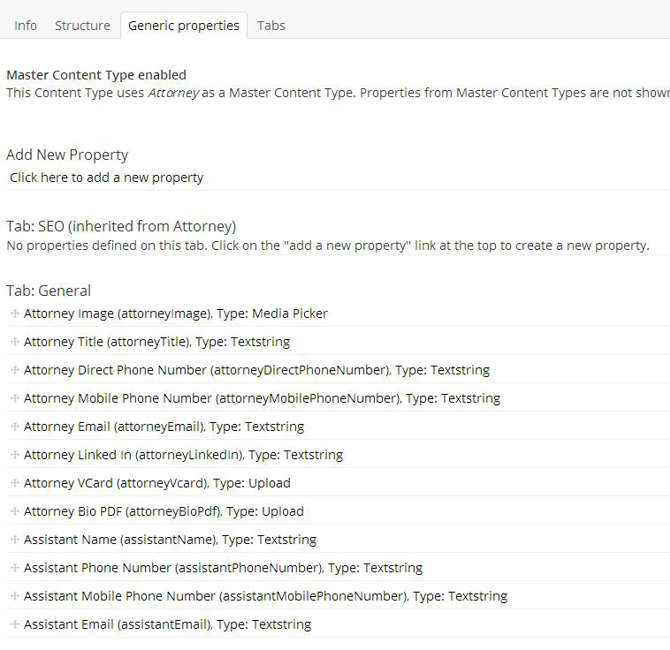 2. Design for the User
Standard web design practice often starts with Photoshop 'comps' to get an overall tone and feel for the site. But this doesn't always include thinking about how the design will impact the buildout. When designing comps for Umbraco, you can think about how the functionality will be accomplished with the specific logic in mind.
Now clients won't be able to break their site layout by entering content where it doesn't belong. With Umbraco you can create specific form-based templates that are user-friendly and break-proof. This allows designers to create beautiful, complex responsive layouts that are still easy to manage in the admin without knowing a lick of HTML or CSS. Say Goodbye to writing HTML in a WYSIWYG!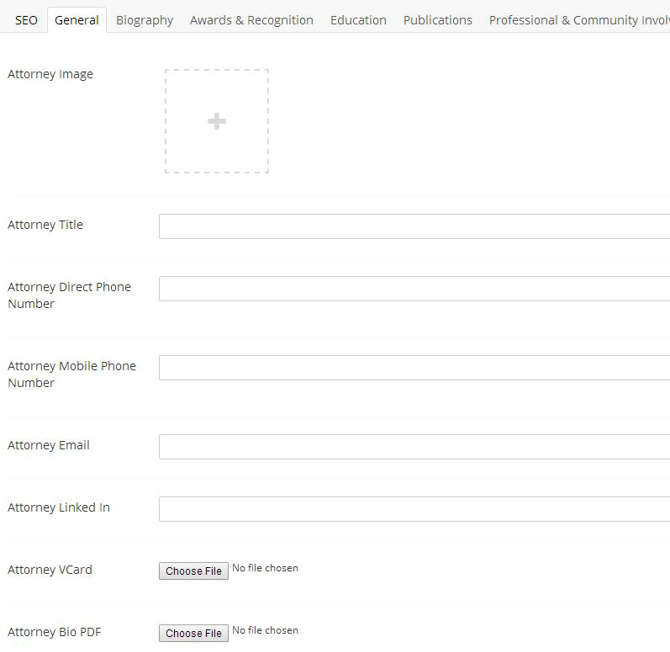 3. Shorter Learning Curve
Most designers know HTML, CSS, and hopefully a little JavaScript. But if they spend some time researching Razor and even a little C#, the power and control a designer can have will take your site building skills to the next level. Learning Razor syntax can be challenging, and yes, it will take some time, but once you have that 'AH HA' moment, there's no turning back. Designer Muscles in full effect.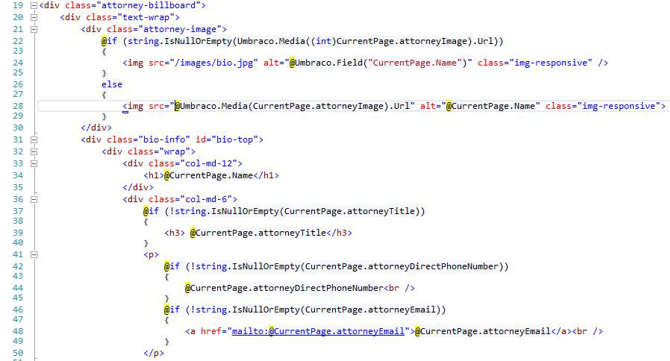 These are just a few pros of Umbraco that we've experienced as web designers. If you think there are any other great things about Umbraco we missed, let us know.
Happy building!
large billboard