2016, it was nice knowing you, but we are onto better things in 2017 (see: Cleveland Cavs Championship #2). While some of the items in the list below we started to see this year, we believe they will continue to be even more important in 2017. If these ideas are not on your list of digital strategies, you may want to reconsider.
Video: It's a(live)!
While video has been a necessary asset in every digital marketer's toolbox for a while, it will only continue to grow in 2017. Cisco predicted that over eighty percent of internet traffic will be video by 2020. Video advertising spend alone is expected to grow thirty-one percent next year (Forbes). Facebook continues to dominate as the leader in online video consumption. However, Twitter has teamed up with Periscope, and Pinterest has launched its own promoted video service this year.
The same content marketing rules apply to creating video content. Make it digestible, entertaining and educational. Also, be sure to tell the story through visual imagery without sound. Nearly eighty-five percent of Facebook's 30-second video views are without sound. There's also a methodology behind running video ads on social platforms. Today's consumers know how to filter out advertising, so the more relevant, the better. Especially as video advertising becomes more saturated, we will see marketers focus on micro-targeting to show only the most appropriate ads to their defined target audience.
Okay Google, what do we do about voice search?
It's the time of the year when everyone's newest technology from Christmas day is unboxed, set up and ready to use. You probably know at least one person who was gifted the Amazon Echo, Google Home, or Amazon Dot. Microsoft predicts that fifty percent of all mobile queries will be from VoiceSearch in 2020. This changes the game for SEO strategy. As this Moz blog on SEO trends recommends, marketers will have to pay attention to Google quick answers and ranking #0.
Even more with mobile
Back in 2010, we all started talking about building responsive websites and determining the impact this would make on businesses. What we found is that this has been extremely beneficial to increasing lead generation and online transactions as mobile continues to overtake desktop usage. Then in late 2015, AMP (Accelerated Mobile Pages) was rolled out and pushed heavily this year by Google. While it may be too early to tell its impact, we know it's definitely important for driving mobile traffic.
Now with Google announcing mobile-first indexing, they show a continued investment in their mobile experience. Web designers should always be thinking about the experience on mobile (think micro-interactions) as it continues to be paramount and should be continuously A/B tested.
Programmatic or bust
I know there's quite a few buzzwords in our industry, but programmatic advertising is here to stay. MarketingLand defines programmatic advertising as software that automates the decision-making process of media buying by targeting specific audiences and demographics using artificial intelligence and real-time bidding instead of humans. And the artificial intelligence behind these solutions is only going to get more efficient and achieve better results for those companies already engaged in programmatic. This type of advertising currently accounts for sixty-seven percent of all spending on digital display ads and only will continue to grow (predicted to increase by thirty-one percent in 2017).
Influencer marketing: Twitter's savior?
Speaking of marketing buzzwords, there's another one here to stay, at least for 2017: influencer marketing. Twitter's acquisition has been a topic of discussion in the latter half of this year, and it seems somewhat inevitable as Facebook and Instagram have far surpassed the platform recently in user engagement and advertising dollars. However, Twitter still remains one of the best places for influencer marketing – and it works. Almost half of users rely on product and/or brand recommendations from influencers on Twitter.
However, beware of sketchy influencer marketing practices. Doing it the right is vital in 2017 as the FTC enforces their guidelines. There's also demand to know the return on investment of this marketing initiative. Those who can figure this out will be ahead of their competitors.
Personalized Digital Experiences (make it about me)
Everyone likes to feel special. Their digital experience should be no different. eMarketer found that seventy percent of people expect a personalized experience. Not only does it tend to get better responses, but now there's an expectation set by other digital professionals (and the competition) that web experiences should be unique to the individual. The most common example of this is the dynamic content used in marketing automation. It could be as simple as dynamically inputting names or companies within email content, but it could also change the content users see based on other demographic or behavioral data you may have about them. Think Amazon's list of recommendations or Spotify's 'Discover Weekly' playlist. With more and more data at our finger tips and the ability to target based on this data, this should be an immediate add to your marketing strategy.
Join the bots if you want to live (or survive in a world of AI)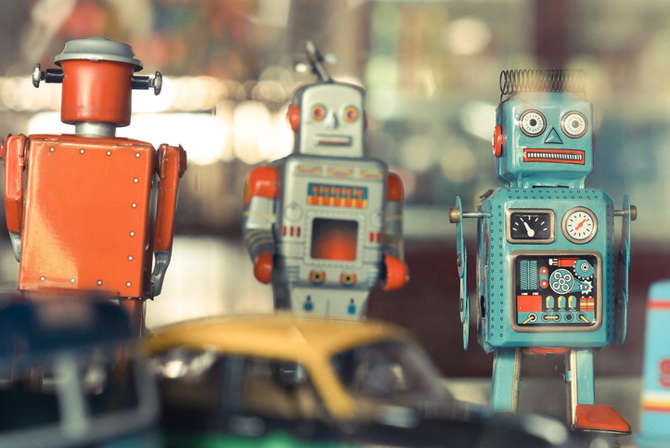 While we are not in a Terminator world yet, we are in a world of fast-moving artificial intelligence. Messaging apps are one of the most used apps (in some cases surpassing social media). Brands are looking to improve their user experience by allowing customers to use messaging as tool to communicate with them directly and even make purchases. This conversational commerce allows users to simply ask for what they need, rather than searching themselves. Pete Rojwongsuriya, a UX designer at The Pete Design, gives this great example on Forbes:
"Imagine an internet provider customer service bot that contextually knows all about your router setups, and can troubleshoot your problems promptly at any hours and provide a richer service than the usual customer service. I would kill for this kind of product to exist right about now!"
Who wouldn't?
The challenge of virtual reality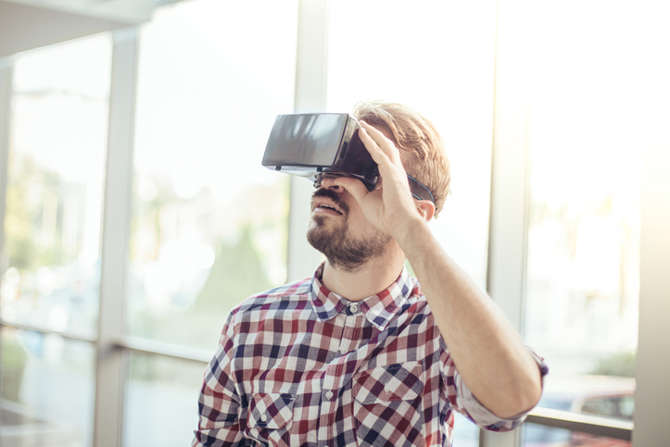 Virtual reality isn't some distant idea in the future. It's here. And it's going to impact our web experience even more in 2017. Experts, like Paul Miller, CMO at Xero, predict that virtual reality could be used in multiple environments, including retail where users could try out products in certain environments before making purchases. This is a whole new game for web designers, user experience gurus, and marketing professionals. But we guarantee it will be fun to watch brands explore this new universe of virtual reality and how it can change their businesses (for the better).
Digital Asset Management (DAM, it's a good marketing tech solution)
As savvy marketers invest more into content asset development and start to see a significant return on this investment, the more they need to manage these assets in one solution. DAM software allows you to manage, organize and repurpose your content assets. This is worth investing in as your assets grow and diversify in 2017.
My New Year's resolution is to get better at web puns. But we hope yours is to monitor, include and improve all of the things listed above. We look forward to revisiting this list at the end of 2017 and seeing what truly stuck in the ever-changing world of digital.
Any 2017 digital trends we missed? Tweet us @aztekweb.