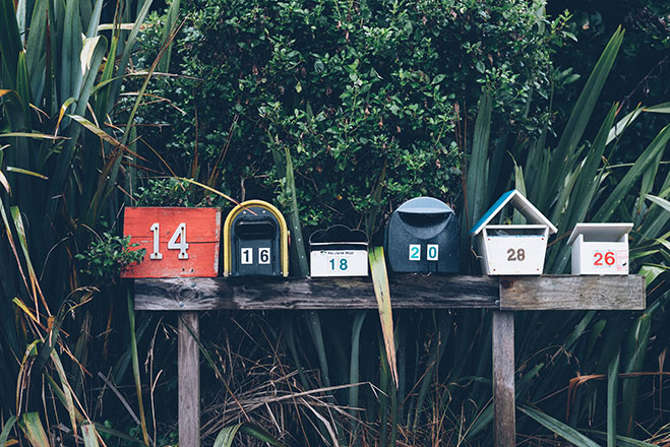 Email marketing can be one of the most effective (and cost-effective) digital marketing activities. But like anything else, email marketing requires constant maintenance. On average, 25-30% of your email list will "churn" every year. Churn means subscribers that have disengaged, left their company, changed their email address, and unsubscribed.
The scarier part? If it appears that you're sending to too many invalid or disengaged email addresses, you risk harming your sending reputation. Or even worse, you're labeled as a SPAM mailer by many email clients and email firewalls. And that means your emails never reach the inbox.
Here are some tips to ensure that your email marketing practices and lists remain in tip-top shape:
1. Control list churn
List churn can occur for many reasons mentioned above. Take these actions to combat list churn:
Focus on opt-in lists. When your lists are subscribers that have opted in to receive your email communications, your subscribers are naturally more engaged and less likely to become disengaged or unsubscribe.
Verify email addresses. If your email marketing program allows you to see the subscribers that have bounced back, take that list and reach out to those subscribers to ensure that you have the correct email address.
Re-engagement campaigns. Sometimes you have email subscribers that stay subscribed but never open or read anything. Create a segment of these subscribers and craft a re-engagement email asking them if they'd like to continue to receive emails from you. You may lose a bulk of these subscribers, but look at it this way – they weren't engaging with your email in the first place, and now your list is cleaner.
2. Consolidate and connect multiple sources of email data
One of the biggest challenges organizations face is having many different systems that store data: CRM, ERP, Email Marketing, Rolodex, Outlook contacts, spreadsheets, etc. An important goal for organizations should be to ensure that there are only as many systems as necessary. And that these systems connect and pass data to each other if possible.
Here are some ideas to move toward a more finely-tuned data ecosystem:
Choose one system "of record." If you're storing customer data (including email addresses) in many places, choose one place that will be the main source of data that is always the most up-to-date and accurate. (For email, this will ideally be an email marketing platform or a CRM).
Connect systems. You want to avoid having to add customer data to many systems, especially manually. Leveraging a marketing automation platform that can integrate with many popular CRMs allows you to automatically pass contact data back-and-forth.
3. Segment and send only what subscribers want
The best way to encourage subscribers to leave your list is to send them content that they're not interested in. Simply put, if you're sending everything to every single person on your email list, you're doing it wrong.
Here's a better approach:
Build segments based on interests. If you have multiple product lines, for example, offer subscribers the opportunity to select the product lines from which they wish to receive updates. Another option is to segment by content type, for example, newsletter, coupons/discounts, new products, etc.
Segment based on demographics. If you've done a good job at building email profiles for your subscribers, you likely have information like job title, location, and company size. So if you're promoting an executive event, make sure you're only sending to executive-level titles. Conversely, if you're promoting an offer that's only available in a certain geographic area, leverage the location information you have.
4. Purchases lists with caution
In email marketing, it is ideal to organically build a quality email list through opt-ins only. We recognize, though, that sometimes this isn't the reality. You'll find hundreds of thought leaders debate the pros and cons of purchased lists for email marketing. But for the sake of this article, we'll examine how to ensure your purchased list is as "squeaky clean" as possible.
Focus on credibility. Ask the list broker or provider about the source of the emails, the last time they were verified/validated, and even ask them for references. Get specific. Purchasing a list of 100,000 contacts that isn't segmented or specific will likely result in a high percentage of contacts that have zero interest in your product or service offering. Focus on specific industries, job titles, locations, and company sizes that fit with your audience.
Get clean. Even if the list provider has told you the list has been "cleaned" we would recommend doing your own independent email list validation (a service that Aztek offers to all email marketing clients).
Focus on the invite. Just because you now have a contact's email address, that doesn't mean you should assume they're "part of your list". Send them an initial invitation introducing yourself or your organization, offering your unique value proposition, and encourage them to opt-in to future emails.
Maintaining good email marketing practices and cleaning your email list, will help ensure that your emails are being delivered and opened by an engaged group of subscribers. In the grand scheme of things, you'd much rather have a list of 5,000 engaged contacts than 10,000 disengaged contacts.
Not sure how clean your email list is or need some help whipping your email marketing efforts into shape? Give us a call and we can chat about our full suite of email marketing and marketing automation services!