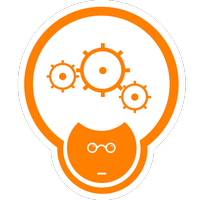 Amidst all the hustle and bustle of the holiday season, the Aztek Development Team has been preparing for another self-declared holiday: CodeMash.
Next week our team (along with 2000 other developers, designers, project managers, entrepreneurs, and geeks alike) will convene at the Kalahari Resort in Sandusky to spend 2-4 days coding, learning, listening...and splashing (with 173,000 sq/ft of waterpark, how could you not?!).
I've had the privilege of attending this wonderful conference for the past four years, and I am looking forward to most of the Aztek team experiencing it for the first time this year.
With just a week until the sessions begin, our team is counting down the days until the drive out for a few fun-filled and wildly educational days. There are a few sessions the team is particularly excited about, such as...
Speaker: Chad Carter
I got my hands on the original NES back in 1989, at a time when I was barely starting to speak. It was hard to get my hands off of that controller. My fate was sealed. I have been a passionate gamer ever since. It was that passion which got me into programming. The first things I ever made were silly, text-based games. Sadly, I never managed to complete any serious games. There was always an intimidation aspect. But it seems that it has never been easier to get started. I heard about Unity this past year and I have been meaning to dive in. I am hoping this session will reignite my dreams of video game development.
Speaker: Joseph Andaverde
Smoking meats is one of my favorite hobbies. I love getting up before sunrise to light the fire, spending all day tending to the cook, and the delicious ribs or pulled pork at the end. One of my favorite aspects is the lack of electronic technology — just me versus the fire. However, I am looking forward to Joe Andaverde's talk on building an automated meat smoker on Arduino and then Raspberry Pi. It should be cool to see how he controls temperature and air flow with a microcontroller. A live demo would be even better!
Speaker: Joe Wirtley
I find myself interested in going to this particular session because I have a solid understanding of the fundamentals of generics, but would be interested to see if I could get more use from them. I would like to see potential uses of generics that I was unaware of, and see if they have value in my everyday work. I am looking forward to learning more about generics and perhaps finding a way to get even more use out of an already useful tool.
Speaker: Sarah Dutkiewicz
I have always found myself very interested in the front end, though I don't possess the talents necessary to design full time. Between my choice of consumer products and decisions I make during the buildout of my applications, I find myself putting immense focus on the experience of the user. I have gradually prided myself on building very usable applications, providing very positive experiences. As of late I have been devoting more time to UX and learning the true sciences behind it. "The UX Toolbelt for Developers" shows much promise in the emphasis of interviewing, personas and usability testing and I am looking forward to hearing the importance of these from a fellow developers perspective; and hopefully seeing a few other developers eyes light up!
Be prepared for updates next week from the team while we're there! You can follow along on Twitter with #codemash
Alright Twitter, are you ready for all the #CodeMash goodness over the next two days?! pic.twitter.com/HE4PvnWP9N

— Chris J. Bohatka (@cjb5790) January 9, 2014