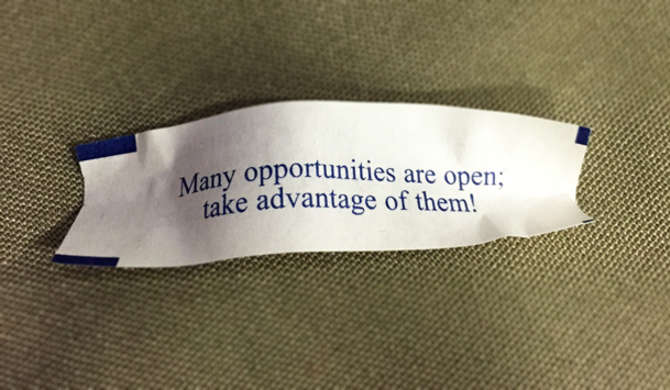 Ever since attending my first CodeMash in 2011, it has been my must attend event every year. Not even the bitter cold can keep me away. The content CodeMash continues to deliver is top notch and the people are just wonderful. I have heard others say it, and I couldn't agree more, but the "hallway" track is where the true value lies.
I have been privileged enough to be representing the Aztek team here for the past two days partaking in four "Precompiler" (half day workshop) sessions. The first two days of the conference are the calm before the storm. The sponsors don't have their booths set up yet. The staff are still finalizing schedules. The hallways are still mostly empty, as probably less than half of the eventual 2500 attendees pay the upgrade fee for the workshop days. Aside from what may be missing from the typical CodeMash experience, the speakers giving the "Precompiler" sessions bring their A-game, and they challenge you!
At these events, I typically like to reserve about 25% of my time to explore topics I have very little experience with. To me, going outside of your comfort zone is the key to success here. In order to truly get everything you can out of the ticket price, you have to challenge yourself. This year, I set the bar a little higher. In years past, I typically will retire back to my hotel room and continue researching or hack away with some of the new things I've learned. In doing this, I miss out on a lot of the great after hours activities, and I miss out on the "hallway" track. This year, I've vowed to attend all the events, spend time introducing myself and to make an effort to get to know the people I may follow on Twitter. As a result, this has been the best CodeMash yet.
Between coding through the Python Koans (a language which I'd never written before Tuesday), learning about Jasmine and front end testing, watching Jon Skeet decompile LINQ and absolutely blow my mind, and spending time pairing on katas with new faces, I have run into many, many friendly faces. I've been able to catch up with people I haven't seen in years, formally introduce myself to people I've only talked to digitally, joke around with new friends who work in the music industry and write Clojure, and Haskell, and Erlang, and I've been able to make some great connections with great people who will continue to shape me as a professional.
Earlier today, during a small lull I had between activities, I was able to look at the schedule over the next two days and pick out some exciting sessions to attend.
Just chose my sessions for the next two days. Really looking forward to them! This is the best two day schedule I've put together! #CodeMash

— Chris J. Bohatka (@cjb5790) January 7, 2015
As excited as I may be for all of these sessions, I am far and away more excited to introduce the rest of the Aztek team to some of the people I have met and to help them develop their own "hallway" tracks. I hope you're all ready!