In every business, your marketing mix follows the four "p"s: product, price, promote and place. In 1948, Neil Borden coined the marketing mix phrase in his article, "The Concept of the Marketing Mix,"and described the role of the marketing manager as a "mixer of ingredients who sometimes follows recipes prepared by others, prepares his own, adapts a recipe and occasionally invents new ingredients no one else has tried.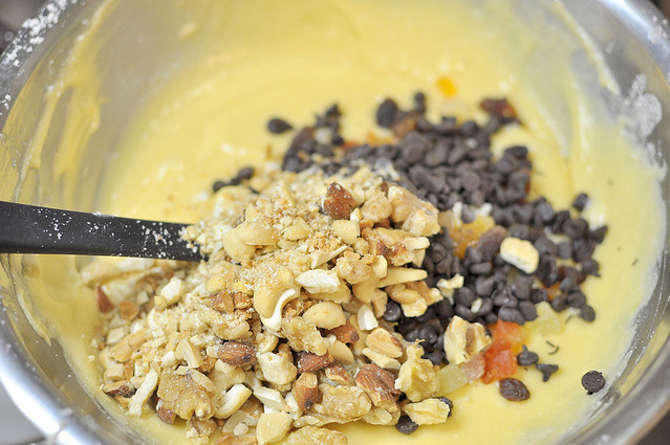 For years, companies have implemented the marketing mix into their business strategy, unaware they were missing a key ingredient, the person, the fifth "P" of the mix. The person is your audience, your leads, your customers-the people you want and need to connect with to be successful. Frequently, the person is consistently excluded from the marketing strategy, which creates a disconnect between what you are pushing out and what your audience finds relevant to their problems or needs.
The Fifth Ingredient: The Person
People control the buying cycle. If they do not like what you are selling, they don't spend the money. More importantly, if they do not KNOW who your company is, they will never have the opportunity to determine if they like what you have to offer. 
So how can you connect with those in your audience? How do you form a relationship that goes beyond price, promotion, place and product and creates an emotional tie between your business and the audience? The only way to successfully form a mutually beneficially relationship is to create and offer valuable, engaging and nurturing content to your customers. Content is all the information, knowledge and resources you have as the expert in your businesses which can help consumers find solutions to their pain points or needs. 
The Connection Key: Content 
The practice of content marketing is really about establishing your business as an expert in your industry, product or service, without being self-promotional. Although it sounds counterproductive to business, by actually educating, or "giving secrets away" you are cultivating a long term relationship with your audience that will extend beyond the sales they complete with you. 
With a content marketing program, you pull back the curtain and give your potential customers access to data they find valuable to help them make decisions. For instance, if you sell window treatments, one part of the content strategy should be producing blog posts on tips, how-to's and other recommendations on curtain options for your target audience. You could create Pinterest boards visually demonstrating the tips you share in your blog and use an ebook for lengthier guides on window treatment styles. In these examples, you can link to your product pages or other product resources tying the information to your business as the consumer's resource and first stop when deciding to purchase. 
An effective content program goes beyond social media, blogs and email and is an extension of what the company does. Companies which continually provide valuable information to consumers are rewarded with their closely guarded dollars and long-term loyalty. While the sizzle is what most companies sell, a content program ensures there is quality in the steak you offer; keeping your audience happy and craving the next serving.  
A content marketing strategy takes time to see full results as you need to establish your company as an industry expert and one your audience can trust for useful information. Aztek can help you develop, implement and manage a customized content marketing program for your business to ensure you are producing valuable data that resonates with your target audience and successfully converts them into customers.  
Image used under Creative Commons license. Credit: Yoppy.