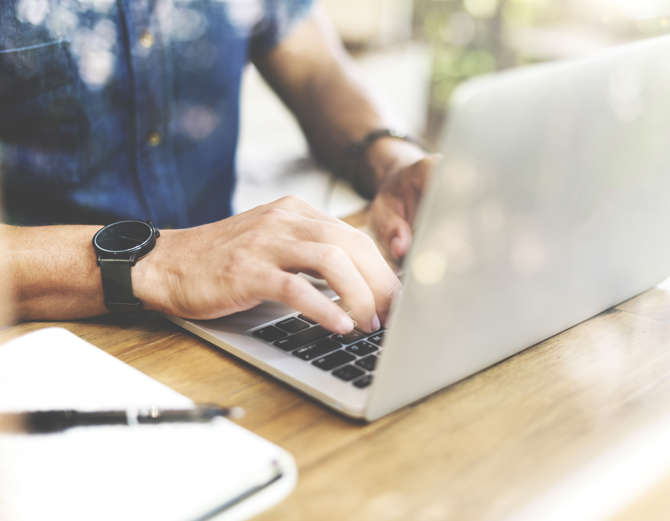 You may have seen or considered using a chat tool to help visitors turn into potential customers. And there's data to show how chat tools can help. According to VentureBeat, over 45 percent of consumers say they would rather contact a business through messaging than email. Nearly half (49.4 percent) would rather contact a business through messaging than the phone. Messaging continues to grow and be an expected form of communication for many customers.
Why should you invest in a chat tool?
Live chat might not be for everyone. Consider the entire investment before you get started. This includes the implementation cost, monthly recurring fees, and hours spent for people to respond.
However, there are many benefits to using live chat or a chatbot on your website:
Create a personal connection with customers. Allow potential customers to communicate with your business directly. This builds a relationship that keeps them coming back.
Gain more customer insight and valuable data. You get great data on pain points or user friction to improve usability on your site or your product. It's a way to gather qualitative data from the source.
Increase lead generation and sales. Give visitors the opportunity to get questions answered quickly. Remove any hesitations they have about contacting you for a quote or making a purchase.
Improve sales/customer support team efficiency. You can address upset customers before the situation escalates in a more public area (reviews, social media, etc.) And handle multiple customers quickly, rather than hiring more support or sales team members to handle emails and phone calls that can be more time-consuming.
Differentiate your business from your competitors. Check out your competition, you could be one of the first in your space to adopt a chat tool. Not only the adoption, but you have the opportunity to implement it better and create an even more personalized experience for your visitors.
What should you consider before implementation?
Before you implement a chat tool, you should be able to answer the following questions:
Staffing
Do you have the resources (people) to staff chat during normal business hours?
How much traffic do you receive; how many people will you need to be responsible for responding to chat during the day?
Will your customers expect chat to be available during "off hours", such as after 5 pm? (example: e-commerce)
Do you have experts that will be able to answer a wide variety of complex questions? If not, do you have a knowledge base for staff to access information? If questions cannot be answered on the spot, what is the process for following up?
Website Integration
Where on your website will you integrate the chat?
How will it integrate with the site design? You'll want to make sure you're adhering to Google's best practices so you don't get hit with Google's latest mobile interstitials penalty.
How many pages will feature chat?
Will it need to integrate with other tools you're using (CRM, marketing automation, etc.)?
How will the chat function while offline? (contact form?)
How will you track the performance of your live chat or chat bot?
What metrics will you measure to improve performance?
How will you document and review questions for business/marketing improvements?
What chat tool should I select?
Know the difference between live chat and those with artificial intelligence. This is important because they require different time and money investments.You can choose one that's run by your customer support/sales team (live chat), or a chat bot that uses natural language processing and artificial intelligence to answer questions, or maybe a combination of both.
You may want to start by scheduling some demos with companies like:
Examples of Websites Using Live Chat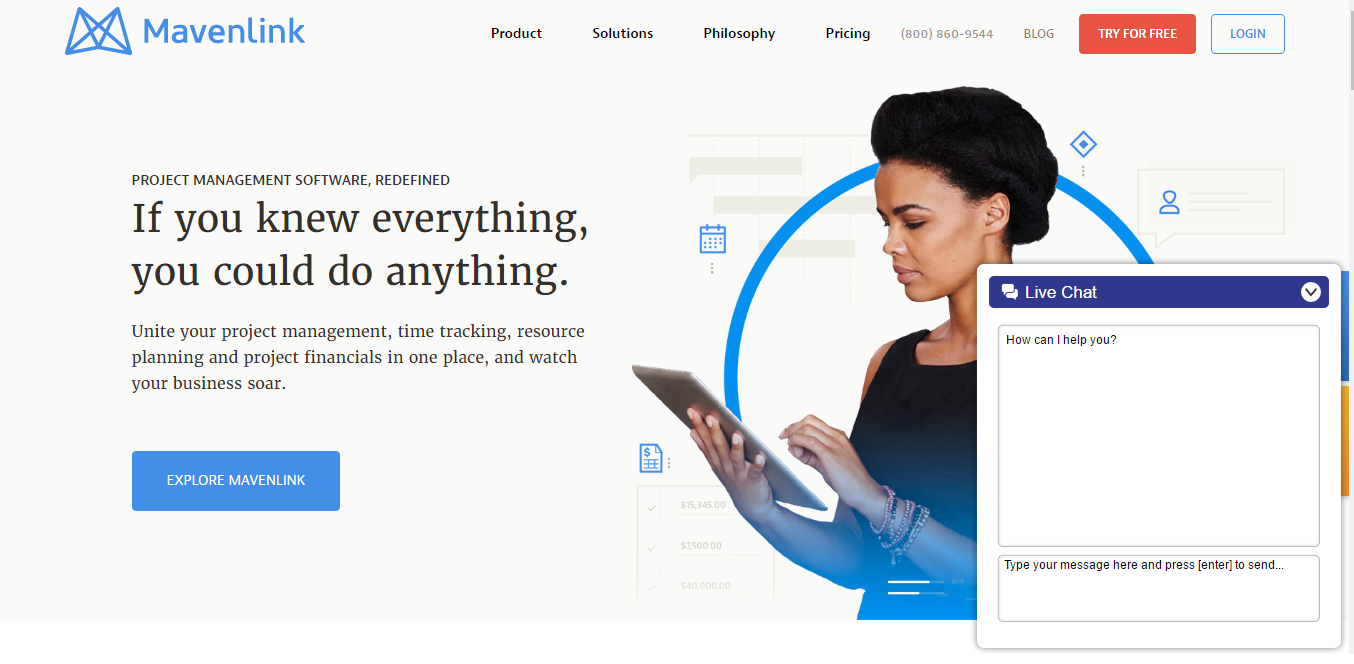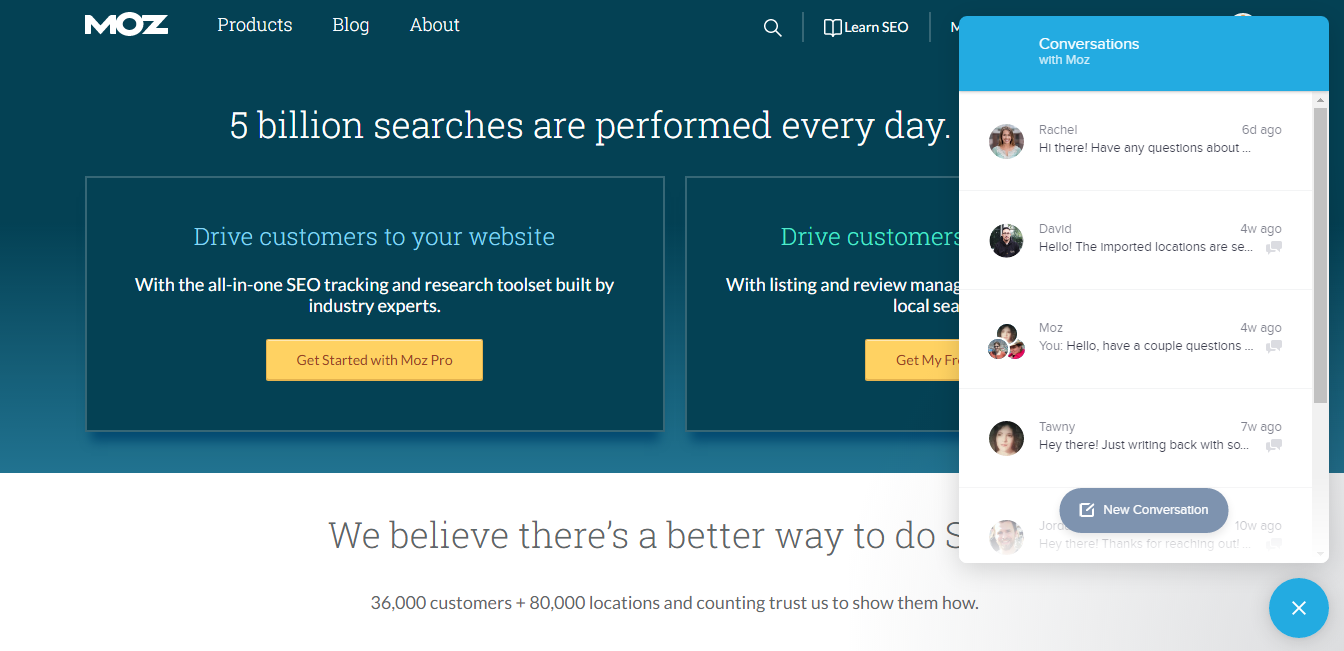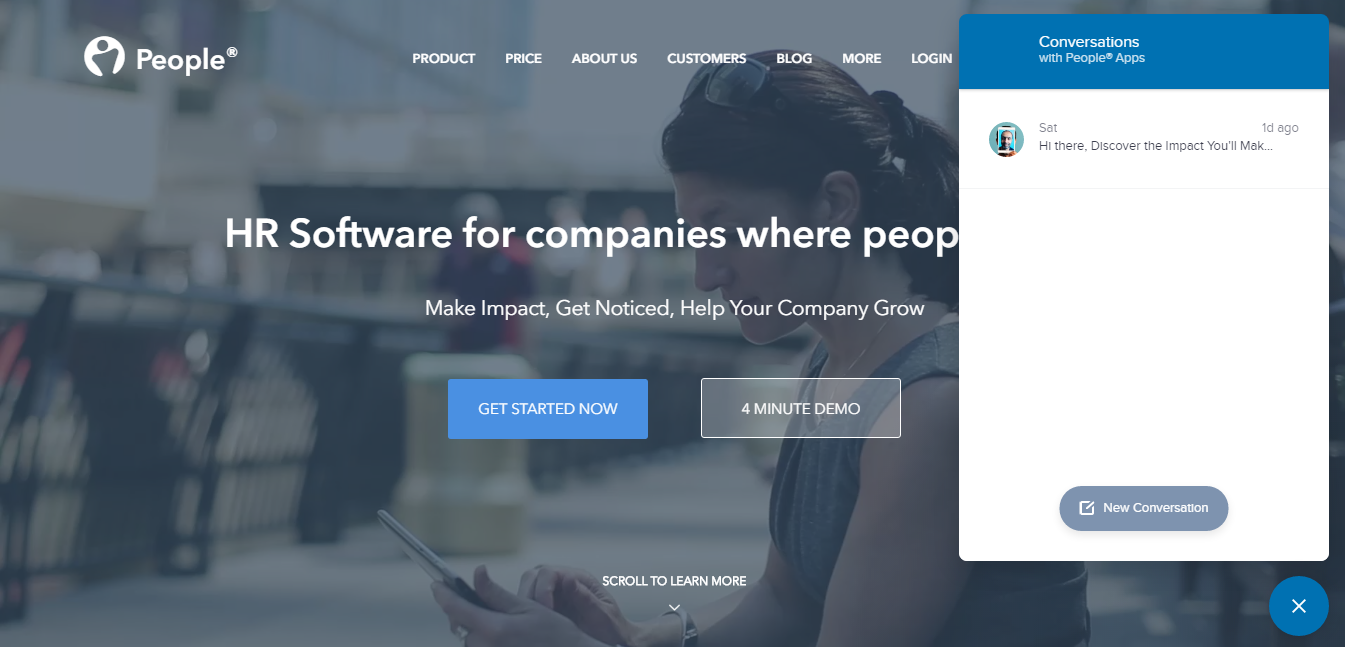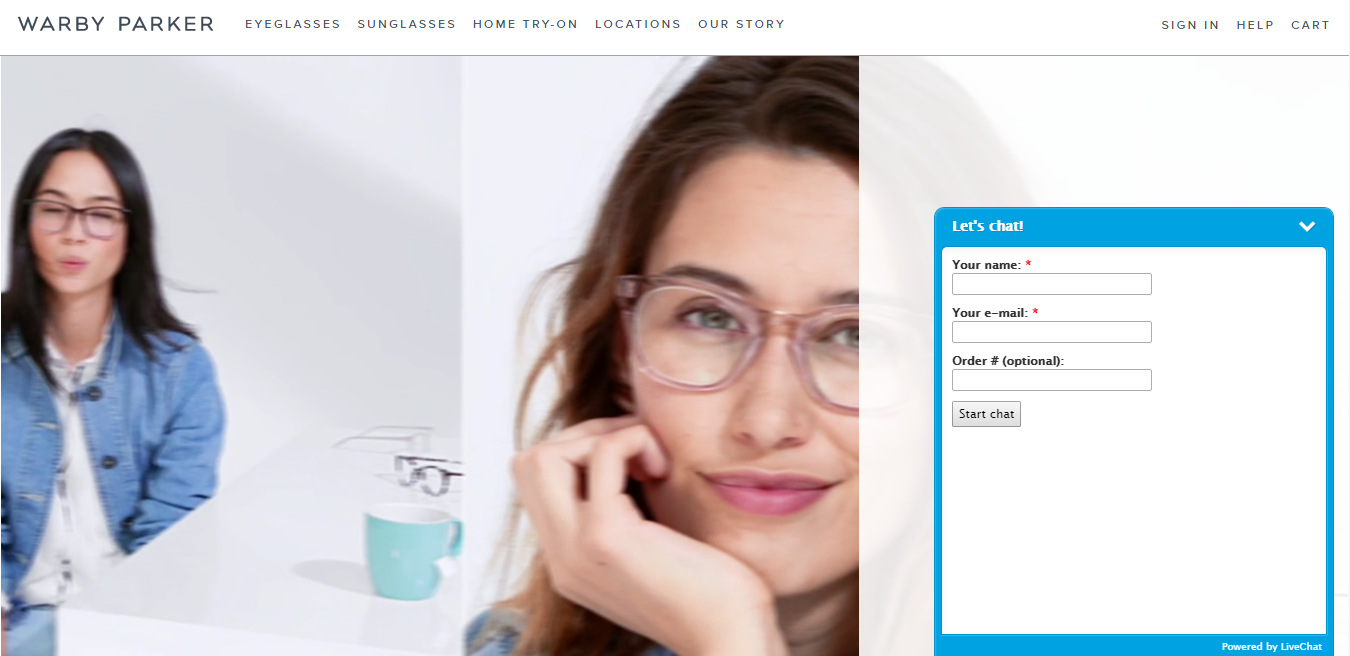 I hope this gets you started with using chat tools on your website. Any good examples we missed? Tweet us @aztekweb.