On June 11, Google announced on its Webmaster Central blog that rankings would be impacted for sites that aren't properly configured for smartphone users.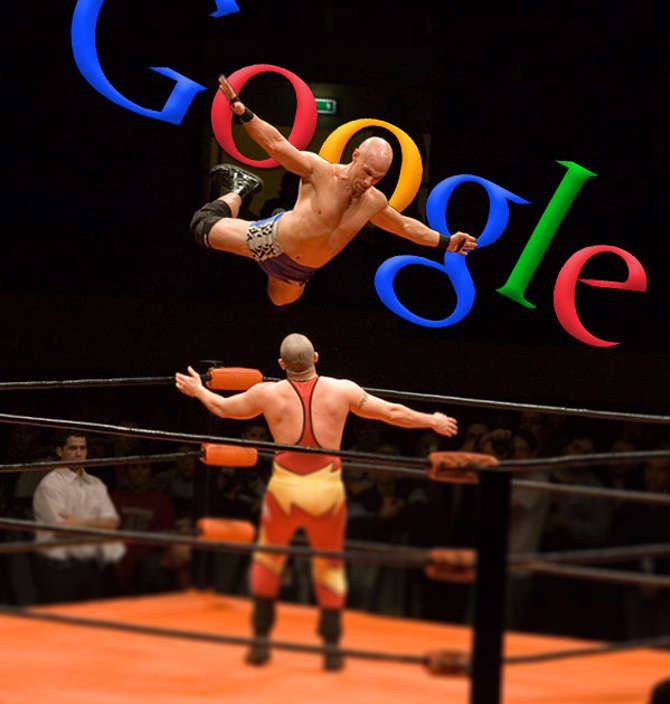 It's pretty easy to understand why Google is laying the smack down.
Consider these stats:
In other words, people like using their phones to access the web, and Google wants people to use Google services when using mobile devices. Naturally, Google wants mobile users to click on Google's ads in the process.
As we all know, mobile browsing doesn't inherently refer only to smartphones. Tablets of all shapes and sizes are also considered mobile devices. But this specific Google update refers exclusively to smartphones. We bet that a similar update regarding all mobile devices won't be too long in coming. Stay tuned.
Now that the motivations behind the smartphone ranking changes are clearer, let's focus on what you can do to make your website smartphone-friendly.
Improve site load time.

The slower a site loads, the more frustrating the user experience. The more frustrated a user is, the more likely he or she is to leave the site. To see what you can do to improve site load times, use the Google PageSpeed Insights tool.

Eliminate irrelevant cross-linking.

When it comes to mobile websites, you have two options: responsive design or a separate mobile site (such as m.espn.com). If you opt to go the responsive route, cross-linking won't be an issue. But if you have a separate mobile site, and if it provides links to the desktop version of your website, make sure the links go to the most relevant corresponding pages. Don't just link to the homepage, and don't link to a page that has nothing to do with the referring page. That's a sure way to irritate your visitors; which bumps up the likelihood of them leaving your site; which in turn raises your bounce rate.

For example, say your business is selling widgets. You have a desktop site and a mobile site. Your mobile site doesn't have the full catalog of all widgets available yet.

A visitor accesses your mobile site via their smartphone. They've proceeded through the buying funnel, and are at the stage where it's time to look at the specs of the category of widgets--the penultimate act before purchase. Your site bumps them over to the desktop version, but rather than taking the user to the page with the category of widgets they're ready to buy, it deposits them on the homepage. They'll have to click all the way through again to find out where they were. Odds are, you've annoyed them. So they're going to bail, and go buy their widgets from your competitor.

As you can see, proper cross-linking is imperative.

Avoid 404 pages.

Visitors will interact with a site differently on a smartphone than they will on a tablet or personal computer. This has many implications regarding the design and URL structure of your standalone mobile website. Because you have two versions of a website that visitors can interact with, and because you may redistribute content in different places on these two sites, you run the risk of sending a visitor to an error page (called a 404).

To mitigate your risk, Google recommends you do the following: if you recognize a visitor is visiting a desktop page from a smartphone and you do have an applicable smartphone-friendly page, redirect that visitor to that appropriate page. If you don't have applicable content on your smartphone-friendly website, send the visitor to the desktop-friendly version. In other words, avoid 404 pages at all costs!

Remove Unplayable Videos.

Many video players work just fine on a desktop monitor but either don't work at all or provide a horrible user experience on a small smartphone screen. If you want to have videos on your website, it's a good bet to use YouTube's video embed feature. YouTube is owned by Google, and its goal is to ensure that your videos work properly and are adding value to your smartphone visitors. Vimeo and Viddler are also services that attempt to stream videos in the most-appropriate size based on which device the viewer is using.
Are you ready for this latest update? Let us know in the comments below!