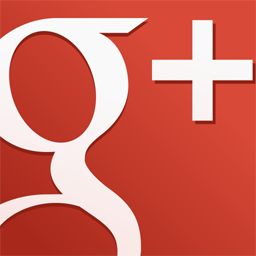 Search engines like Google survive by dishing up the most relevant results to their users. If they didn't, then no one would use their service and no one would click on their paid placements.
Over the past three years, the big search engines have made a concerted effort to change the ranking algorithm in ways that benefit users. Consider these updates from Google, all of which occurred in 2010 or later:
Google Instant displays search results as a query is typed, making it even faster for users to find the information they're seeking.
Social Signals: Google (and Bing) confirmed that certain social factors (probably likes, follows, shares, and retweets) were being considered in the ranking algorithm.
Panda is Google's crackdown on poor content. Sites with thin, spammy, or excessive advertising were all hit hard with rankings penalties.
Freshness Update signaled an increase in focus on recent content.
Penguin is Google's crackdown on sites taking advantage of a number of spam factors such as keyword stuffing.
Knowledge Graph is a functionality enhancement that enables people to find more information right on the search results page.
Search Plus Your World is Google's shift toward more personalized search results based on social media activity.
Search Plus Your World
All of these updates represented signifcant changes in the way people interact with Google's search results pages. Perhaps more than any other update listed, Search Plus Your World is the biggest reason why your business should be using Google Plus.
Essentially, Search Plus Your World operates on the assumption that people in your social circles have similar interests. For example, say you and a coworker are connected on LinkedIn. Your coworker finds a great industry article and shares that on LinkedIn. From Google's perspective, they want to know that information so that when you do a search for similar content, you will see the article that your coworker shared. This relevance makes your visit useful, which makes it more likely that you'll come back to Google in the future.
The problem is, Google doesn't necessarily have as much information as they'd like from social sites like Facebook or Twitter, which means they have to guess about social relevance in their rankings. Google's answer to this was the launch of its own social network, named Google Plus. Unfortuantely for the search engine giant, people aren't using it as much as older, more established social properties. In fact, one study from Stat Spotting claims that Google Plus users are on the site three minutes per month, compared to the 6.75 hours per month people spend on Facebook. Ouch.
So with such low user engagement, why bother with Goolge Plus? For two reasons:
Google Plus activity translates to stronger rankings. If you have a business profile, someone who is in one of your circles will be more likely to see your content ranking in the search results pages. The number of minutes that person is spending on Google Plus isn't important because he or she can still be exposed to your content (and website) via the organic search engine rankings.
It still provides the opportunity to interact with prospects. Google Plus gets knocked around a lot because it's so far behind in engagement, but if you look at the raw numbers, there are 135 million active users on Google Plus. It's likely that some of them are going to be interested in what you and your company have to say, and are willing to interact with you. Why miss out on these opportunities?
Google Plus may not be perfect, but it should be a part of your web marketing and social media strategies.
***
Do you have a Google Plus account for your business? If not, you're leaving potential business on the table. So what are you waiting for?