Odds are good that you're doing some shopping this time of year. And if you're like the majority of Americans, you're planning to do a lot of your shopping online.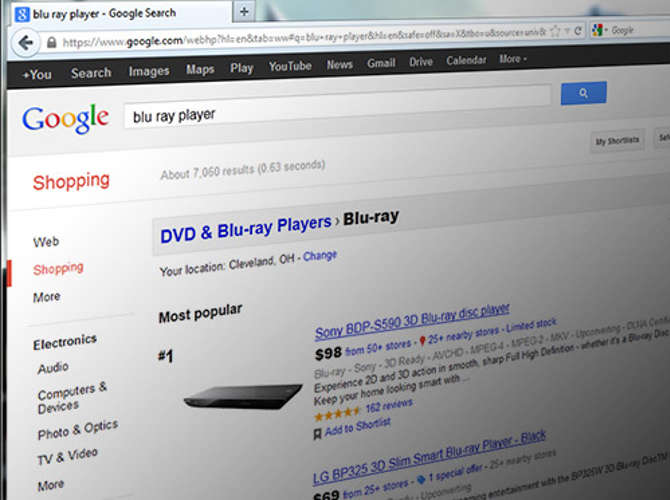 This holiday season, online shopping is undergoing some changes. These changes may be subtle, but they're likely to influence the landscape of online shopping and e-commerce for years to come.
Google Shopping has announced a lot of changes leading up to this holiday season. They have recently rolled out:
Pay-to-Play ads
Product reviews, linked to Google+ profiles
3-D product images and interactive wish lists
Pay-to-Play Ads
Google Shopping used to be an aggregator that presented products from all over the web. Similarly, it pulled reviews from many different sources.
Since this past fall, Google now only displays paid ads in Google Shopping. No other products will show up. This is an unorthodox move—it means that Google is purposefully withholding relevant search results.
This does enable businesses to promote their products in a more visible way. Google Shopping also gives retailers the option to host special offers that are exclusive to Google, and these promotions can integrate with Google Offers and Google Maps.
Pay-to-Play ads may eliminate the level playing field of the previous iteration of Google Shopping, but it does give retailers an excellent opportunity to present their ads to a highly-targeted audience.
Google+ Product Reviews
According to a Google blog, 67% of shoppers consult reviews before they purchase a product. And as the success of Amazon shows, reviews really count.
Google Shopping is now integrated with Google+ for reviews. When a user searches Google Shopping for a product, the first results will be reviews from people in the user's Google circle. So if a user searches for a Blu-Ray player, and his sister and his neighbor (both connected to him on Google+) have both posted reviews on Blu-Ray players, those reviews will be shown first.
It's a smart way of customizing the purchasing process. The theory is that a review from someone a user knows and trusts will be more persuasive than the reviews of a stranger.
This does skew the search results, however. Now items that a user's friends and family recommend are shown more prominently than other products, which could actually be a better fit for the user. But Google is gambling that users truly value the recommendations of their connections have.
All reviews will be assembled from Google+ reviews. After the search results from a user's connections are displayed, the next reviews will be from other Google+ users. Reviews that aren't generated from a Google property won't be shown.
As companies are also able to manage circles now, they can use Google+ to specifically target certain audiences. And naturally, all data generated through Google Shopping will be collected by Google and used to create users' personalized search results and targeted ads.
3-D Images and Shortlists
Google is adding some bonus features to Shopping. Now products that are listed (whose companies paid for the privilege) can be viewed from all 360° angles. This capability is controlled by a user's mouse. It gives shoppers a more thorough experience with the product, so they can evaluate it a more complete fashion that just one picture from one angle affords.
They have also launched a tool known as the Shortlist. It serves as an interactive wish list for users. A user can add items to the list, and they can also seek the opinion of Google+ connections. This feature enables users to discuss purchases with friends and family and keep track of potential orders.
Customization or Unfair Exclusions?
These changes to Google+ and Google Shopping are geared towards making Google an even more dominant force in the e-commerce world. There are plenty of detractors—users who note that Amazon listings are not included (since they're a competitor of Google), and that Google listings are not objectively presented due to being influenced by reviews and limited to those who'll pay for the price.
Changing Shopping Landscape
Whether you use the new Google Shopping or not, it's likely these changes will cause a ripple effect across the e-commerce landscape. Even though Google+ hasn't come close to having the amount of members other social media sites enjoy, Google remains hugely influential. It will be interesting to see how other sites respond.
Do you use Google Shopping? What are your thoughts about it? Will you be more likely to use Google Shopping for the reviews from your friends and family?