Introducing Google Hummingbird The winds of change continue to swirl at Google.
Get the latest web news, tips & tricks in your inbox. We promise never to spam you or sell your email address.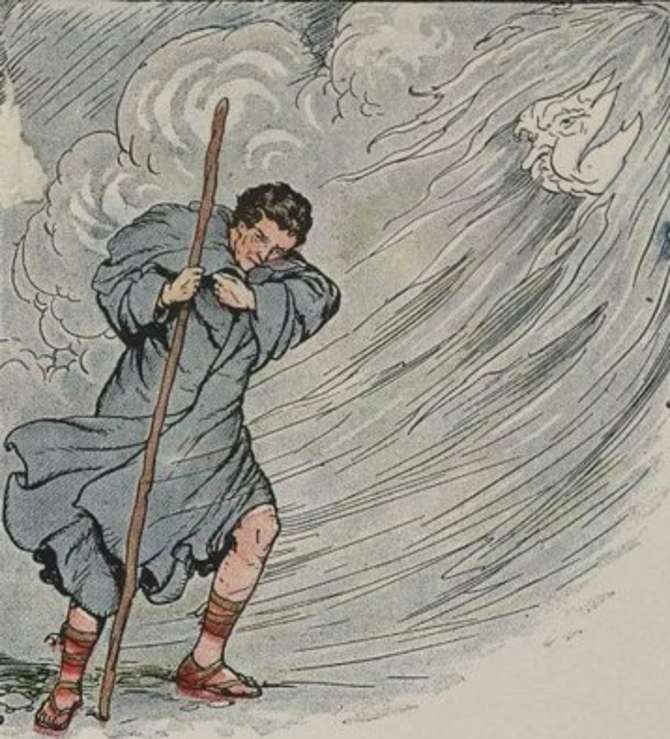 The winds of change continue to swirl at Google. Last week, they dropped two major announcements: The first was that they were blocking organic keyword data in Google Analytics. The second, which we'll discuss below, was the confirmation that Google rolled out a new algorithm called Hummingbird.
What is Google Hummingbird?
First and foremost, Hummingbird is a completely new ranking algorithm. It is not an update to the old algorithm, which Google says was focused more heavily on a particular word in a search query. And while it does reuse updates made for the old algorithm (like Panda and Penguin) what makes Hummingbird different is that it focuses more on inferring searcher intent and the contextual meaning of search phrases.
Let's look at an example of what Hummingbird can do.
Let's say you are on West 9th Street in downtown Cleveland and do a search for 'where are some good places to eat?' Google will understand that you are:
On West 9th Street in Cleveland, Ohio
Looking for a physical location nearby because you used the word "places" in your search query
Looking for a restaurant with good recommendations, which they can pull from Zagat and other review websites
The end result is a super-targeted list of nearby quality restaurants.
The old algorithm, on the other hand, would have relied more heavily on a keyword being used in a site's title tag or content. The problem with this, of course, is that any website could be optimized for the words "restaurant" and "Cleveland." So if you happened to be on West 9th Street and searched for 'where are some good places to eat?' you may have gotten results for restaurants on the other side of town or even out of state, which obvsiously wouldn't be relevant to you in this case.
Ultimately, with Hummingbird, you get search results that are even more relevant than they were before. This keeps you loyal to Google. And with your loyalty, you'll have more opportunity to click on Google-served ads and boost the search giant's revenue.
Why Launch Hummingbird Now?
Google says Hummingbird is the biggest update since 2001 (not a typo). When you think about it, since 2001, users have adopted new technologies like smartphones, tablets, Siri and more. It is these technologies that have led to changes in search behavior, which led Google to launching Hummingbird.
What Does this Mean For You?
If you run a business that relies on the web for new leads and revenue, or if you're a web marketer, there are a few things you should keep in mind when it comes to Hummingbird.
Focus More on Long-Tail Keywords
Google has said as much as 20% of searches made each day have never been seen before. Generally, the longer the keyword phrase, the more likely it will fall into that "never before seen" category. With the rise of conversational search behavior, we expect the occurrence of these types of long-tail keywords to increase even more.
Let's refer back to our previous example of looking for a good restaurant on West 9th Street in downtown Cleveland. Instead of focusing on shorter phrases like "Cleveland restaurants" – which could return results from the other side of town – website administrators should start coming up with longer, more specific, and more descriptive ways to optimize the site. A great way to do this is to incorporate longer-tail keywords like "restaurants on west 9th street in Cleveland." More niche, yes; but more relevant as well.
Don't Stop Focusing on Strategic Short-Tail Keywords
While long-tail keywords are important, there is still a place for strategic short-term keywords. Short-tail keywords generate tons of traffic (and potential revenue), and they also provide insight about which keywords users prefer to build their long-tail queries around.
For example, we have a client that sells organic soaps. A few years ago, the keywords that sent the most traffic had the phrase 'handmade soaps' in it. Now, search preference has shifted (significantly) toward keywords that include the phrase 'natural soap.' If you don't keep up with this, you're potentially going to miss out on a lot of revenue.
If you're still struggling with Google's decision to block organic keyword data (which can help you find strategic keywords), read our previous blog post, which provides tons of tips on how you can still access that data.
Continue to Focus on Providing Valuable Content
We've said it before and we'll say it again: you absolutely, positively have to provide useful content on your website if you want to succeed online. Remember that Google has access to key performance metrics such as bounce rates, conversion rates, and more through Google Analytics, so they know which websites provide quality content. In the end, they'll reward that effort with increased visibility in the search results pages.
Remember this: If you're not willing to help your visitors, Google will not help you.
Leave Your Comments Below
What changes have you noticed since the launch of Hummingbird? What additional tips do you have to share? Leave a comment below!