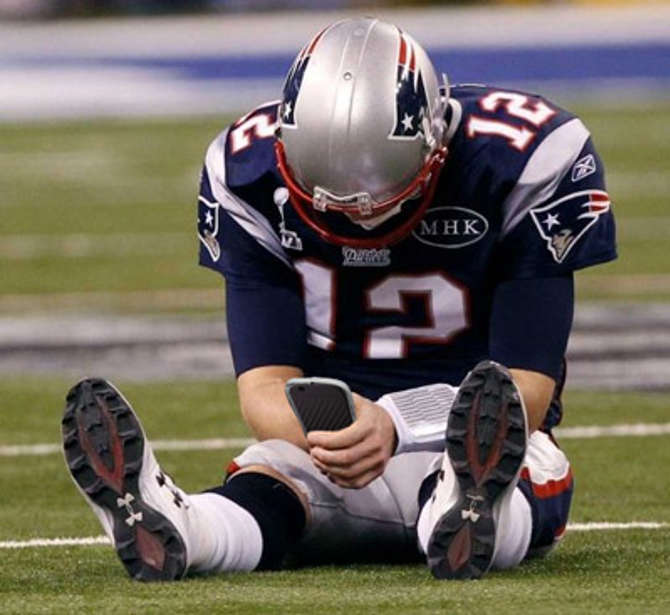 Super Bowl XLVI offered more than dueling quarterbacks and an excitement-packed last minute of gameplay. In addition to wings, dips, and beer, an extra helping of insight into user behavior was made possible by the big game.
Growing by Yards
Google reported that during the Super Bowl, 41% of Google searches about the commercials and entertainment came from mobile devices. With roughly 111 million people watching the big game, the amount of search traffic was significant.
"Super Bowl ad related searches in the US rose 200% on desktop, 970% on tablets and a whopping 2700% on smartphones., writes Dai Pham, a blogger at Google Mobile Ads Marketing.
With the ranks of smart phone users continuing to swell, this bit of data illustrates the continuously growing trend of smart phone use.
Reaching Your Fans
If a significant number of visitors to your website—your customers and potential customers—are accessing your content from their mobile devices, it's imperative to give them the best possible experience. That means creating a mobile version of your site.
An integrated mobile presence is a smart way of reaching your audience where they are—on their phones, and on their tablets.
The Washington Post reports that about a third of America adults own a smartphone. A quarter of those smart phone users use their smart phone as their primary way to access the internet.
"Currently, 63 percent of all Web traffic is generated by computers, but that number will decline to 46 percent by 2015, according to Cisco, the Internet network equipment maker," writes Cecilia Kang for the Washington Post. "By 2015, the number of mobile internet users around the globe will increase 56-fold to 788 million users, Cisco said."
Calling the Play
Millions of users are accessing the internet and interacting with companies via smart phones, and millions more will be soon. Creating an effective, efficient mobile site that accommodates these users is an essential way to remain current and competitive.
If you're thinking that a mobile site might be right for your company, ask yourself these questions about your customers:
Do your customers use smart phones?
What information would your customers want to access from their phone?
What features on your website would be great to include on your mobile site?
Once you know the answers to these questions, you're ready to start the process of building your mobile site. We can help.
Do you access the internet through your phone? How is the information that you seek on a phone different than what you want on a computer? Tell us about it below.