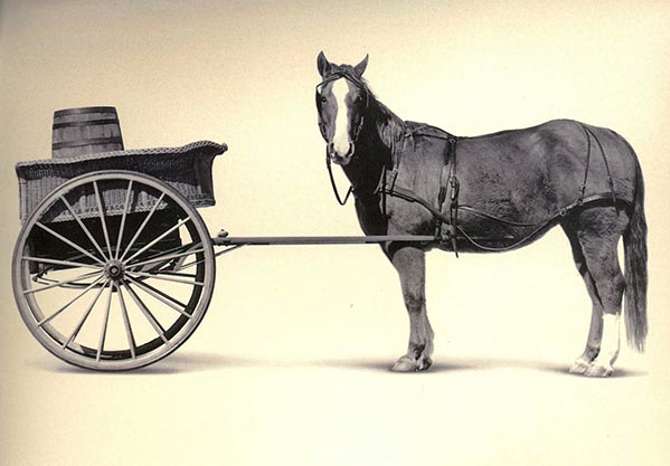 So many companies invest a lot of money and time on a new or redesigned website to only end up filling the site with the same, out-dated, old content right before it is launched. What they have done, as the proverbial saying says, is "put the cart before the horse." While the creative can attract a flood of people, after the shiny "newness" wears off, your website has to offer something that keeps your visitors sticking around, and more importantly, coming back.
Engage Your Audience
The key to successful websites is they go beyond the "about us page" and really provide valuable information for your audience. Yes, the new scrolling picture gallery on the home page looks pretty and has their attention for about a nanosecond, but what's next? What else on your site keeps them there and wanting more from you?
The answer is simple: Good, helpful, and useful information. You need to "give away" what makes you so special. I don't mean give away your product or service, but share the information and insights you have as the expert in your field.
Give Your Knowledge Away
For example, if you own a cleaning business, your audience perceives you as an expert. Use your website as an opportunity to demonstrate your knowledge by solving some common cleaning challenges. Provide a weekly tip on your site on topics such as easy ways to get out the toughest stains or how to stay on top of your home's cleaning every day.
It may feel like you are pulling back the curtain and revealing the trap door where the bunny comes out, however, your audience will benefit from the expertise you share to help them solve a problem or address a pain point. They will start to rely on those weekly tips and use the archives as a quick reference guide when things crop up they need help solving. Ultimately, when they decide it is time to hire the cleaning service before the holidays or are too busy to keep up with their home, they turn to your company. You have already proven you are the expert in the cleaning business, why wouldn't they want to hire your company?
It's not always a short-term payoff, but if you build a website that's full of useful content, the revenue will happen.
Before You Start Your Website Redesign
If you are considering a website redesign, start with these questions first:
Who are you talking to? Consider your current customer base and determine the shared qualities of the best ones. How were they closed as customers? What type of information helped build, support and ultimately close that relationship.
What are your website objectives? Be very specific and don't stop at "to drive more traffic." Your website goals should help achieve your general business objectives. Determine what needs to happen for visitors to take actions that contribute to sales, revenue and customer retention.
What are common questions or challenges among your customers? Think about all the questions your customer service or sales teams receive. Those answers are where to start developing content for your site that will address the issues your visitors consider the most important.
What content do you have already? Evaluate your existing pieces of content and determine the pieces that your audience finds truly valuable or that drives conversion.
Content First
Think of content as the Budweiser Clydesdales (which are great content examples themselves, but that's for another post) pulling your website out to your audience. People make a point to find their events and engage directly with these horses. The horses have become part of the Budweiser story, pulling people in, making them want to interact and going beyond the transaction.
Putting website design before you have determined what your website needs to say to your audience severely limits its ability to be effective. The content of your site is your Clydesdale, pulling your message out to the various areas of the Internet, attracting your audience, engaging, entertaining them and, ultimately, converting them to loyal customers for your brand.
Are you considering a website redesign? Did you put content first? Leave your comment below and let us know!