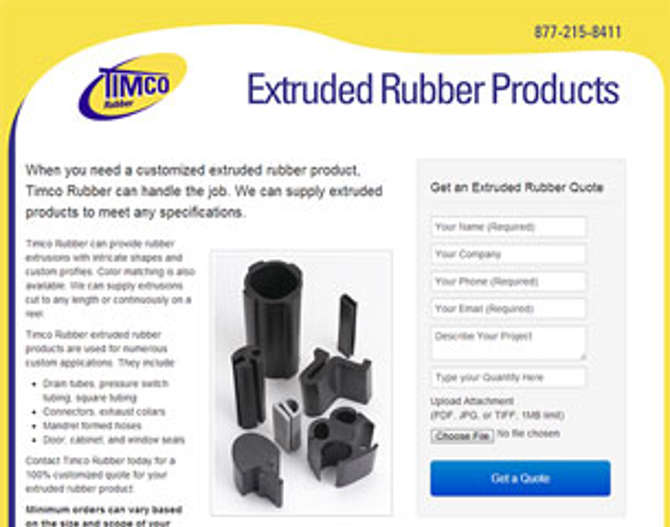 No matter who you are, the sheer scope and frequency of changes in the web marketing world can seem daunting. But if nothing else, remember this: web marketing works, and the fact that it's so trackable makes it easy to prove.
Take our newest case study about Timco Rubber, a supplier of quality rubber parts.
Aztek determined that the layout and content on the existing Timco landings pages could be made stronger. Recommendations were also made on conversion tracking.
After Aztek overhauled the landing pages and upgraded conversion point tracking, Timco saw dramatic results.
The total number of leads went up from 69 (October 1 – November 30) to 134 (December 1 – January 31), an increase of 94%.
The full case study presents more specific details of the campaign and the metrics of success.
***
If you're currently doing PPC, have you thought about how strong your tracking is? Are you confident that your landing pages are designed effectively? Does the content incorporate strong calls to action? If not, take a cue from Timco Rubber and start thinking about how you can take full advantage of your PPC opportunities.