Web content is more important than ever. Users want relevant content that is up-to-date and easy to process. They want to find information as quickly as possible, and they want to share what they find.
Web users don't want useless, boring, or bad content. They want genuine, authentic information. When they find content they like, they share it. Recommendations from a users' network are extremely influential.
Readers that don't like a website's content are not only going to not share that content, they'll probably also leave a site altogether.
Give the Reader What They Want
Let's invent a new product. We will call it "Super Sparkles Toothpaste." Here's the intended content for the new website. What do you think?
Super Sparkles Toothpaste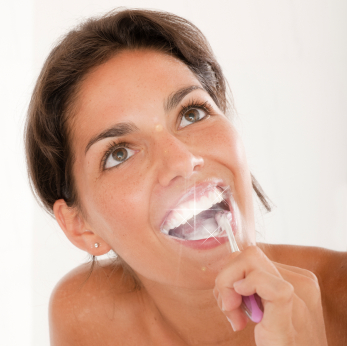 "Super Sparkles Toothpaste elevates the act of brushing ones teeth from the simple to the sublime. Super Sparkles is packaged in ergonomically correct, aesthetically pleasing packaging inspired by the undulating waves of the Sydney Opera House. Gently squeeze the tube to produce a sample of sparkling wonderment on to your toothbrush. The rarest Tibetan spearmint mingles with fresh spring lavender from Provence and the purest water from pure, untainted Chilean hot springs.
Enjoy the aromatherapy, carefully constructed by our team of expert herbologists. Breathe in the cleanliness. Then raise the brush to your mouth and begin to caress each tooth with the finest and most natural dental cleaning agents in the entire known universe. As Super Sparkles makes its way around your mouth, you will experience the most meditative and rejuvenating sensations possible. Your soul will sing, as your teeth are gently scrubbed as if by a thousand tiny butterflies.
Once your mouth has been cleansed, your spirit refreshed, and your mind renewed, place your container of Super Sparkles lovingly on the counter of your powder room. There it will peacefully sit, eagerly awaiting the next opportunity to pamper and soothe you."
What Didn't Work:
Flowery marketing language
Description that is dripping with adjectives
Description that blathers on and on
Content that hides the pertinent information
Unrealistic claims
Doesn't include appropriate disclaimer
Long paragraphs and sentences
No lists or other web formatting
Unnecessary content: everyone knows how to brush their teeth
Let's see if we can't do any better for Super Sparkles' new site. Is this an improvement?
Super Sparkles Toothpaste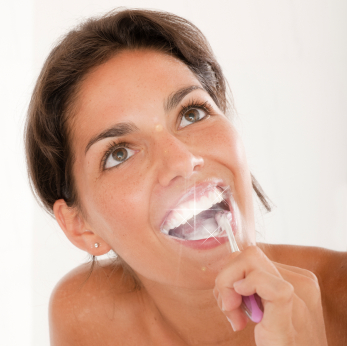 "You want fresh breath, white teeth, and healthy gums.
You don't want to use lots of synthetic ingredients or artificial colors to get them.
You want a natural toothpaste that performs without needing to use chemicals.
You want Super Sparkles Toothpaste.
Super Sparkles is an all-natural product made of genuine herbals extracts. Natural peppermint and lavender extracts work together to clean your teeth and gums, leaving you feeling fresh.
Peppermint is a natural ingredient that has been used for centuries to care for the teeth and gums
Lavender is valued for its soothing properties, and is used to treat infections and pain
Combining peppermint and lavender creates a soothing aromatherapy experience. Super Sparkles smells great, tastes great, and helps your teeth feel their best.
Try Super Sparkles today. We guarantee you'll want to share your smile!
Do you love your Super Sparkle smile? Tell us about it (link this to your review section)
-Comment-     -Rank-     -Share-
Super Sparkles does not contain fluoride. Always ask your dentist if a product like Super Sparkles is right for you.
Any health claims made have not been evaluated by the FDA and are not intended to "diagnose, treat, cure or prevent any disease."
What Worked:
Informative content with easy-to-find information
Fresh language, concise writing
A conversational tone
Snappy first paragraph
Declarative sentences
Short sentences and paragraphs
Bulleted List
Opportunities to engage with the site
Ability to easily share
Readers that are engaged by a website's content will continue reading, and are likely to delve deeper and explore the site. They like what they see? They might share it with their network. If it works for Super Sparkles, it can work for you.
Have you seen a case of great content making, or poor content breaking, a website? Tell us about it in the comments below.