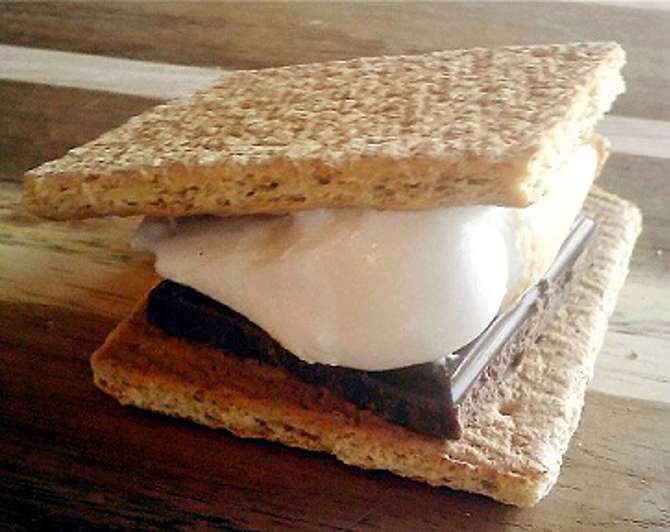 Recently, I was having a discussion with my brother-in-law about my job. He's employed in a completely unrelated field, and from his perspective, I'm in the advertising industry. Because this conversation was happening while we were on vacation, instead of giving him a four-hour presentation about what I do, I simply said that I make "websites show up better for keywords in Google." And then, having finished our brief conversation, we proceeded to happily eat s'mores around the campfire.
The more I reflect on this conversation, however, the more I wish I had spent just a little extra time explaining my profession because, while my brother-in-law no longer considers me to be part of the advertising industry, he now thinks that all I do is try to trick Google into ranking a website for a keyword. And in my opinion, that's also a pretty poor understanding of what I do for a living.
So, in an attempt to reconcile with myself, I've decided to write the following post to help not only my brother-in-law, but you, our avid readers, secure a better understanding of what web marketing is and how it plays a role in the bigger marketing picture.
What Is Marketing
Let's start with a definition of marketing (yay!).
According to the American Marketing Association, marketing is defined as the activity, set of institutions, and processes for creating, communicating, delivering, and exchanging offerings that have value for customers, clients, partners, and society at large.
I'd like to call out one word from this definition: communicating. When it comes to marketing a message, there are a plethora of ways to do it: direct mail, advertising, word of mouth, public relations, sales, catalogs, sampling, telemarketing, web marketing, and more. So, referring back to my brother-in-law's previous assumption that I was in advertising, you can see why that was wrong. I'm actually a marketer who focuses on a specific niche of the communication spectrum (the web).
Inbound vs. Outbound Marketing
Now let's talk about the various marketing disciplines, which will help you understand why web marketers do more than help a business show up better in Google. 
First, let's revisit my marketing communications list from a couple of paragraphs ago: direct mail, advertising, word of mouth, public relations, sales, catalogs, sampling, telemarketing, and web marketing. Of the items on this list, web marketing is the only one that's considered "new marketing." All others are considered "traditional marketing." What's the difference? Inbound vs. Outbound.
Traditional marketing pushes the message onto the consumer. This is now known as outbound marketing. In this scenario, the communication is one-way (heavily in favor of the advertiser). It doesn't aim to educate or nurture prospective customers. In many ways, the hope as a marketer is that the message will just happen to hit the consumer at exactly the time they're ready to make a purchase or become a lead. Worst of all, it's often difficult to track how much business all of this stuff generates.
New marketing, which is classified as inbound marketing, doesn't have these same drawbacks. Think about it. When you type a phrase into a search engine, you're expressing exactly what you need. Or when you opt-in to receive email or like a business page on Facebook, you're effectively saying to the company "yeah, I'm interested." 
And because everything is trackable on the web, companies are able to nurture and ultimately convert consumers more successfully because they understand what their consumers need, when they need it, and explain, on a more personal level than traditional marketing could ever hope to achieve, why they are the right company to buy from.
So, yes, while getting a good ranking in Google helps get more of these qualified people to the site, that doesn't reflect what somebody like me tries to do at work each day. What web marketers really aim to do is generate more business for companies. 
For additional reading, I strongly suggest reading this post about Inbound vs. Outbound on Mashable. You can also check out the American Marketing Association's website.
It is my hope that this blog post helped clarify common misconceptions about web marketing's role in the bigger marketing picture. Have more questions or feedback? Leave a note in the comments below.
Image Source: Wikimedia Commons