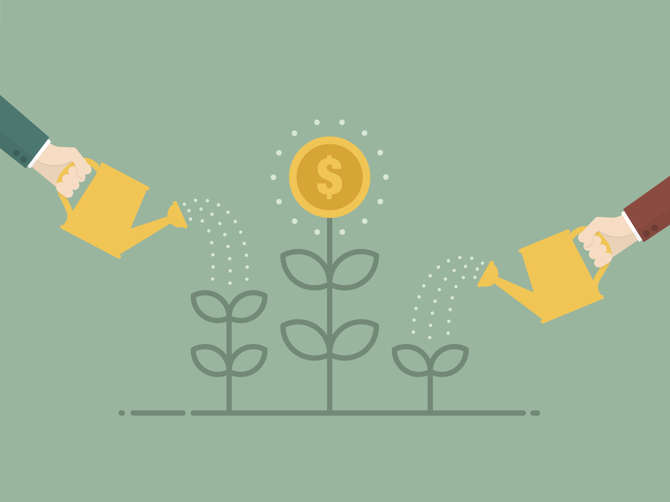 2017 is the year that digital marketing spend will surpass TV advertising spend. In fact, based on an eMarketer study, digital represents 36.8% of US total media ad spend last year.
Because of this, you've already started some investment in digital. You have a website, maybe even a blog that you post on every few months, you've set up some social media accounts, you've dabbled in paid search and search engine optimization, but weren't sure how to quantify results. You know you're only scratching the surface. You want to answer these questions with confidence before you invest:
How much business is coming from your website?
How much potential business could you capture from your website?
Fortunately, that data is available through digital. Unfortunately, you might not have been set up to get this data. While return on investment is the most important reason to put your money in any marketing channel, remember this: do you know the tangible return of a print ad, radio commercial, etc.? That's because there are other advantages of those mediums.
Here are 5 advantages of digital marketing, including capturing ROI, so you can fully understand the investment.
1. Reach Your Target Audience Directly
There are few mediums that you can get as targeted as you can with digital marketing. For example, with Facebook advertising, you can target people who have just bought a house and show ads for your furniture company. You can target specific job titles, demographics, searches through multiple platforms. Your audience can find you right when they need you.
2. Stay Ahead of Your Competition (Even Ones With Big Budgets)
What's great about digital marketing is that it isn't all about spend. Sure, if you are strategic AND spend more (in display, pay per click, social media), you may get more leads and revenue from your efforts. But the key word here is 'strategic.' Digital marketing allows you to get more results, without spending more, as long as you understand your data and how to react to it. And unlike other mediums, there are many ways to build 'organic' reach and results. This is through search engine optimization, social media marketing, content development, usability, and great design.
3. Improve Sales Team Efficiency
Using targeted paid advertising, progressive profiling, lead scoring, and other digital marketing methods, you can qualify the value of a lead before you hand it off to sales. Your sales team then knows more about this lead than they would simply cold calling or emailing them. The sales team spends less time making lists, cold calling, prospecting, and qualifying. Your digital marketing handles that.
4. Get Valuable Insight into Your Business
My favorite advantage of digital marketing is the data. There's tons of it (sometimes too much). Being smart about your data, how you read it, and what you capture can provide you not only valuable insight into your marketing strategy, but also your business and your audience. Google Analytics can show you what pages your audience visits most frequently, what content they care about most, what content they care about least. Social media can help you understand the sentiment about your brand or frustrations about product features. As a business owner or CEO, this insight can shape what you do in other areas like product development and customer service.
5. Know Your ROI (And What Channels are Working)
I know it's important, so back to return on investment. And like mentioned earlier, it's actually something achievable and quantifiable with digital marketing compared to other marketing channels. You must have the right tools in place to track it. For e-commerce, it's fairly easy as Google Analytics has its own e-commerce tracking. Using this, you can know what sources (Google AdWords, Facebook, Organic Search) are providing the best results. For lead generation sites, it can get a little tricky. You need your Google Analytics to track goals properly, AdWords to track conversions, and a connection to tie this to closed business (usually a combination of a CRM and marketing automation).
I hope this give you some things to consider about your current digital marketing investment. Are there areas you could improve upon? Are there any advantages I didn't include? Let me know on Twitter @aztekweb.