What do you take away from the biggest content marketing conference in the world? Besides tons of vendor swag and a hangover, we picked up insight into the industry and three popular themes for you to try in your marketing.
Google Trends confirms the increasing interest in the phrase "content marketing" since 2005.
And as more and more companies invest in content marketing programs, it is essential to be able to show results. When programs are started without a clear strategy or measure of success, then it can lead to questions over the impact and effectiveness of the program.
State of the Industry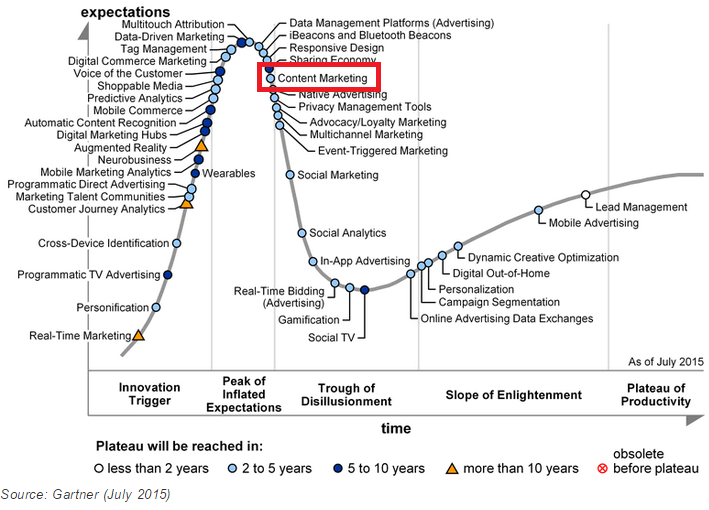 Jake Sorofman of Gartner summarizes the cautionary tone of how content marketing is maturing in the industry, and how its place on the "Hype Cycle for Digital Marketing" is in the decline (see diagram above). But don't worry, it's not going anywhere. Jake outlines five causes of failure in content marketing from Joe Pulizzi's keynote speech. If you're feeling this disillusionment with content marketing, are you making these mistakes?
Three Themes
If you weren't lucky enough to attend this year (thanks boss!), we found three themes that ran throughout keynotes and presentations.
Be honest
Be authentic
Be human
Seems simple enough, but the value is in the stories and examples that speakers shared to support these themes.
1. Be Honest
Sure, normal honesty is ethical and professional. But are you insanely honest?
Insane honesty is a choice, according to Doug Kessler of Velocity Partners. He shared examples where companies went out of their way to be proactively honest, "insanely honest," by volunteering their weaknesses unasked. Basically putting your worst foot forward.
Uh, why would you do that?
Six Reasons
Great tips on how to take your #B2B story to the next level w/ @dougkessler #CMWorld pic.twitter.com/oMff1HqWoG

— Anna Wakulchik (@awakulch) September 9, 2015
Examples of insane honesty in action:
The Onion
The Onion approaches sponsored content in a very honest way. It surprises and delights, while giving you confidence that they won't try to sneak in sponsored content without telling you.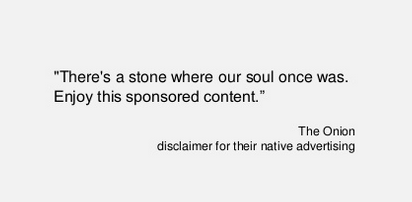 They just tell the audience the truth upfront. It kinda makes you feel like you'd look at the content just because they were so honest about it, no?
HANS BRINKER Budget Hotel
If you're on a family vacation in Amsterdam, then the Hans Brinker Budget Hotel probably isn't for you. And you'd know if you took one look at their website or their ads.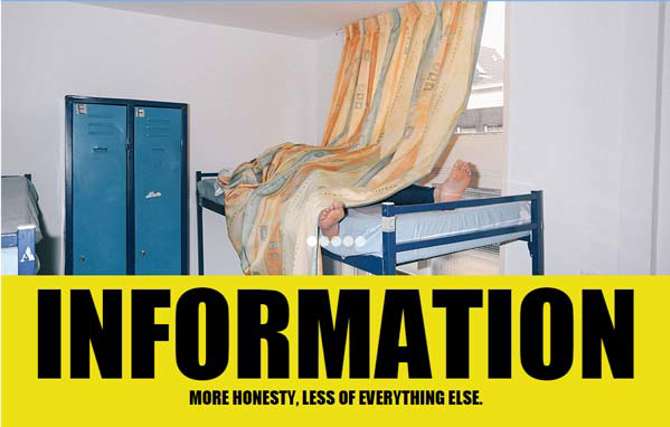 But that's okay. They use insane honesty to alienate the less likely buyers and attract more of their ideal customers: students, backpackers, sports groups, etc.
Ugli Campus
How do you convince people to move into an ugly office building? Tell the truth. Be insanely honest. It's an ugly building, but it's great inside! This will help attract the ideal prospects and alienate less likely ones.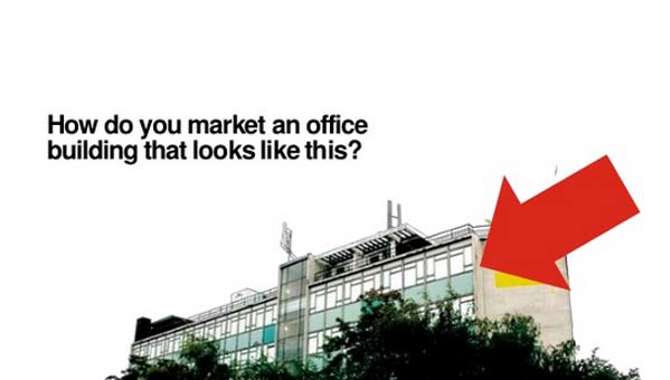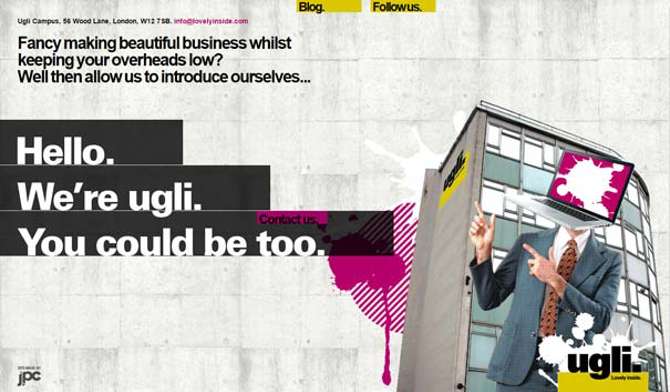 The building didn't have any trouble getting tenants. The content built trust and kept the least likely tenants from looking any further. If it didn't embrace its weakness, the story may have been entirely different.
I like this idea, where can I learn more?
Doug has a Slideshare on insane honesty in content marketing that explains further. Or, for more examples of insane honesty in action (from classic ad campaigns to newer cases) check out this blog post. He even mentions Eddie the Terrible (shout out to Ann Handley!).
2. Be authentic
It's PSL season, but that wasn't the reason everyone was talking about Starbucks during the conference.
Starbucks & Veterans
Starbucks CEO Howard Shultz partnered with Rajiv Chandrasekaran, a writer and editor for The Washington Post for more than two decades, on a project for veterans. This project turned into For Love of Country, a book about a dozen veterans and their lives after active service.
Rajiv spoke about how Starbucks approached the topic of veterans with an authentic interest and dedication from the top down. Starbucks committed to hiring 10,000 veterans and military spouses, and they threw a huge Veteran's Day concert to raise awareness of veteran's issues in the United States.
Your audience will know if you are not being authentic. Rajiv stressed that the key for Starbucks was Howard's dedication and genuine support of the issue from the start.
The purpose of this venture was not to drive sales for Starbucks, but it can still have an indirect impact. Going back to For Love of Country, Maj. Gen. Robert Scales wrote in a review in The Wall Street Journal,
"...Frankly I'm not all that crazy about coffee. But after reading this moving book I'll not likely pass a Starbucks again without stopping for a patriotic cup."
Writing books and starting ground-up social movements might not be in the cards for you, but that doesn't mean you can't embrace being authentic.
Another way to be authentic? Teach.
Share your knowledge with no expectations in return.
Ann Handley gave an excellent example from Blue Bottle Coffee (side note: I promise, I didn't mean to make all the examples about coffee). This Oakland California-based company started with one man and a dream. Now it has networks of cafes, partners, and coffee roasters on two coasts.
Blue Bottle Coffee Skillshare Course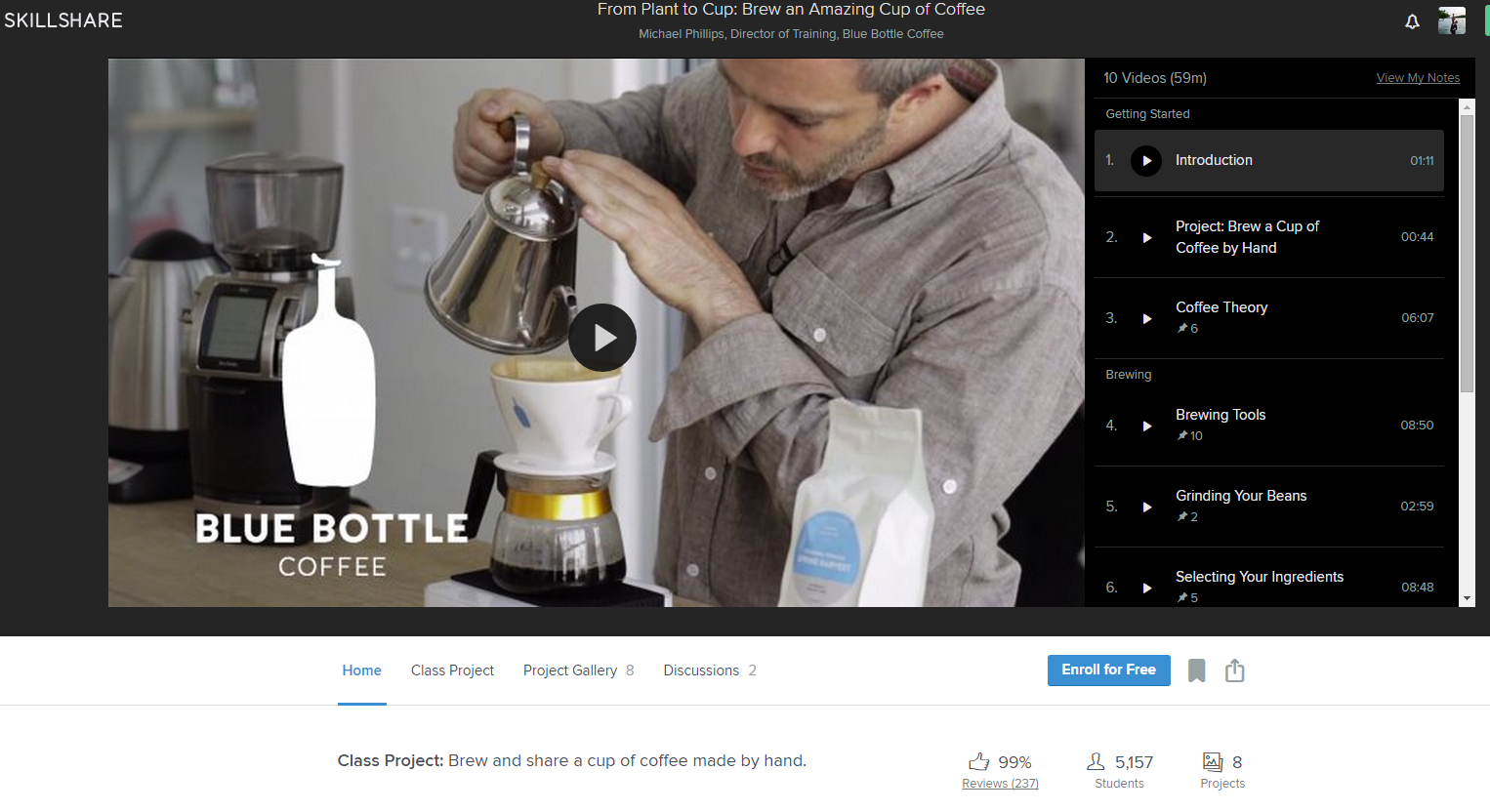 The company shares just about everything you'd want to know about coffee. On their website, they have brewing guides that explain the proper way to brew all different styles of coffee (Aeropress anyone? ). They also took it a step further and created a Skillshare course on how to brew an amazing cup of coffee.
With a 99 percent positive review and over 5,000 students, you'd imagine some would be curious to try Blue Bottle coffee after taking the course. I know I would!
3. Be human
Remember, 100 percent of your customers are people. And people don't engage with your brand. They engage with people. Kristina Halvorson highlighted this in her keynote and it was repeated in many presentations.
And people matter. Actually, in marketing, business outcomes and customer satisfaction are the only things that matter.
Warby Parker Home Try-On
Warby Parker does a great job of "humanizing" their brand. If you don't know Warby Parker, they are an online eyeglasses and sunglasses company. They have a program where they send you frames to try on at home so you can choose which you like best. Complete with a hashtag to promote customers sharing their #WarbyHomeTryOn on social media. They understand that it's hard to decide for yourself what style of glasses is best. In the traditional store, you would ask the sales person, but what do you do when you're at home? Tweet it or put it on Instagram, duh.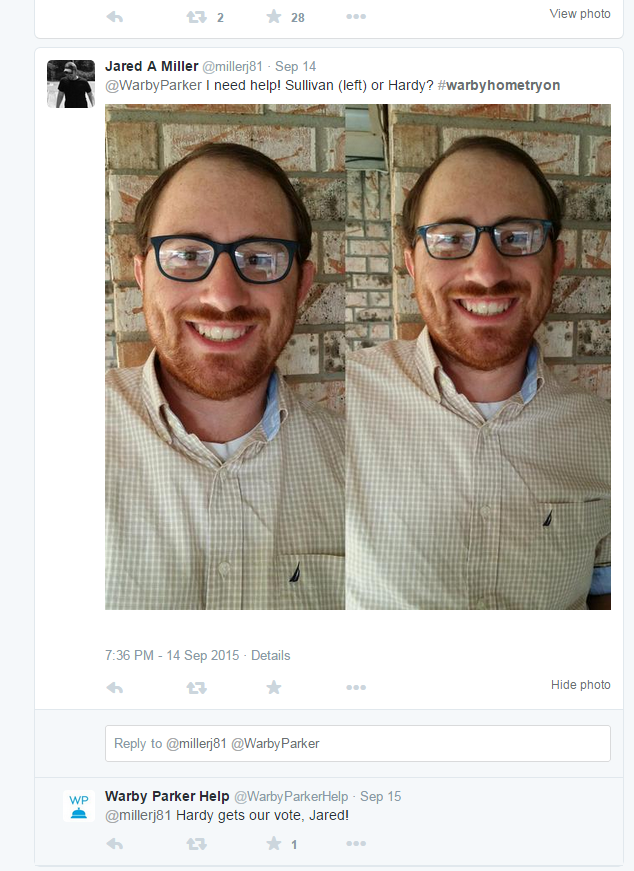 Then guess what happens? WarbyParker responds! They let you know which style they prefer. Consistently. And real people are responding, they aren't just canned robot responses. Sometimes they even put together a personalized jingle to help you decide... 
They understand that their customers are trying glasses on at home, and might need a second opinion. They are being human and offering advice to customers in a genuine way, and it's great. When you see a personal response like that from a company before you've even made a purchase from them, it gives you insight into the level of service if you do make a purchase.
What are your favorite examples of companies or brands being honest, authentic, or human? Have you seen any that really missed the mark? Let us know in the comments below.