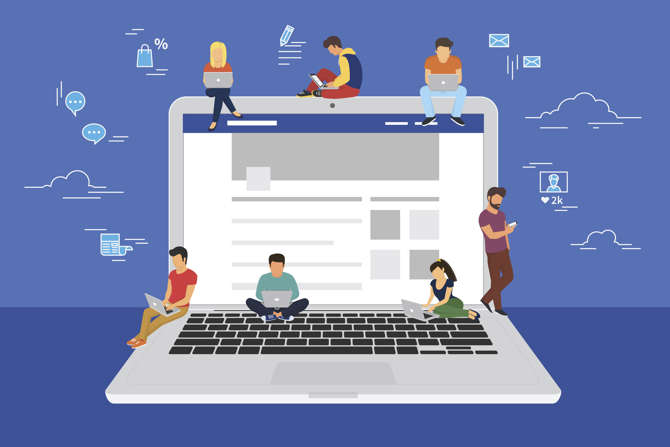 Before you start thinking about a website redesign, you need to think about content.
We advocate for a "content-first" approach when it comes to redesigns. This means that we plan for content before the process of designing and building the new website begins. Content is your brand, it represents who you are as a company. Often it is the first interaction a user will have with you, so it's important to get it right. But it can be a challenge, we have often seen clients want to complete the content process themselves without really knowing what goes into it.
We outline some common issues we encounter with the content process to help you understand the importance of taking a content-first approach.
What are Top Challenges with a Content-First Approach?
1) Content Planning
It takes time to know who will be writing, editing, and migrating over content to your new website. Usually, this will be in addition to the responsibilities of someone's current job. Keep in mind how all of the moving parts of the content process will affect someones day to day work. Some things to think about:
Who will be writing/editing content for the site? Will they have time to do this?
Who will be maintaining deadlines? Tip: It should someone other than the person writing content so that they are kept accountable.
Who will be editing the content?
Who will give the final "OK"?
Who will add the content to the site?
2) Waiting to write content
You may be thinking, sure content is important but what we really care about is the design, we'll work on content after we see what the website looks like. There are some issues with this approach:
A nice looking site is not enough for your users, you need to have the right content so they can use your site effectively.
Without good content, successful content marketing will be hard to achieve. Marketing efforts to bring users to the new site will fall short when the content does not stand up.
The content will not get done. Saying you will get around to writing new content on top of the work that needs to be done on a daily basis is very difficult.
3) Using old content
There is probably content on your current website that can be used on the new site, but before just moving all of the old content over, there are some things to consider:
Content audit. Do you know what content you have and what kind of shape it is in? Before moving content over blindly it needs to be reviewed to see if it matches the tone, voice, and needs of your users. Anything that is outdated or no longer relevant should not be brought over.
The new site structure. With a new website, there is almost always a new sitemap, which means the place where that page originally lived now may be somewhere else, so there may need to be slight tweaks to the content so that it fits in its new home.
New page structure. The layout of the page has probably changed, so the layout of the content will have to change also.
No matter what, all content will need to be touched in some way during the redesign process.
Without thinking through how writing, editing, organizing, etc. will get done and how much time it takes, you could be setting yourself up for a less-effective website. 
Do you feel like you might benefit from talking with our content team? Feel free to reach out, we love helping clients with content. We also have a newsletter with more information about the content-first process, sign up here!