It's no secret that Google would prefer users to click on their paid listings than on organic ones. Google is, after all, a (very profitable) business.
We've seen evidence that supports the claim about an increased prominence of paid placement in the search results pages.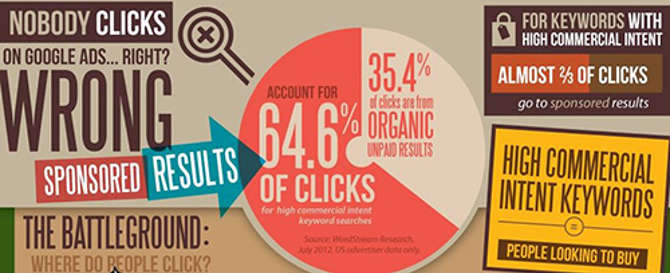 Image from http://www.ppchero.com/
Some of the evidence of the increased prominence of paid placement:
Search Result page layout change
This recent change completely removes the toolbar in the left-hand column. Sponsored listings that used to appear to the far-right side of the page are now located very close to the center of the page.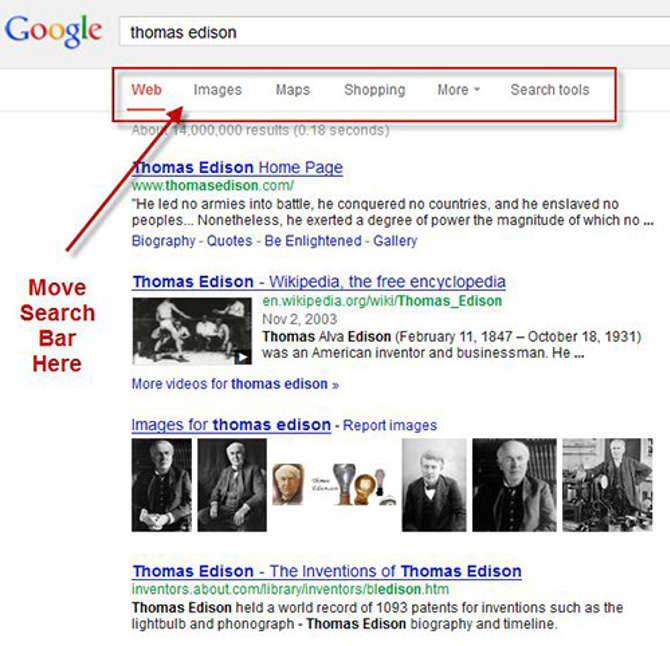 Image from http://www.wordstream.com
Google Knowledge Graph
Instead of clicking through to individual websites, Knowledge Graph panels can now present information, which Google pulls from a variety of sources, right on the search results pages. This is a pretty great improvement in user experience, but the panel's prominence pulls attention away from traditional organic listings. It also increases the likelihood that users will perform more queries, which means more ads (and clicks) can occur. And the panel's placement on the page is genius. It trains users to look at that particular section of the search results pages, which also happens to be where paid listings show up from time to time.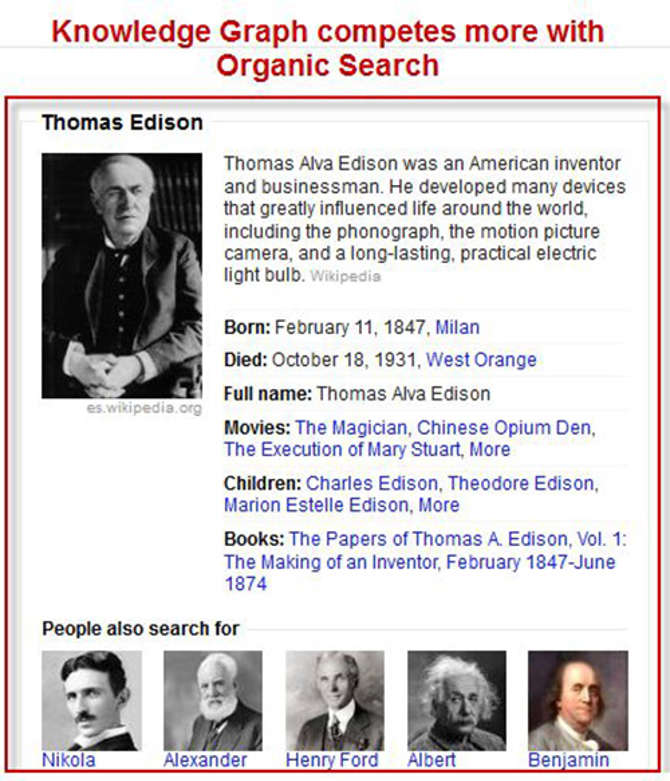 Image from http://www.wordstream.com
Increase in focus on ad quality guidelines and best practices
Google has become more and more transparent about what makes a PPC campaign good. Why? Because they need to ensure results are relevant so searchers keep using Google.
Google Product Search
Google Shopping used to be a completely free service. Not anymore. If you're an e-commerce site, Google has made a strong case for why you have to pay now when you didn't before. Google Shopping is the most widely used comparison shopping engine and product feeds can be leveraged to take up more prime real estate in page one of Google. Specifically, participants in Google Shopping can see their products show up via ad extensions (if they're also doing PPC) or in universal / blended search results.
Expansion of Google Ad options
Gone are the days when your only options were the content network and simple search results page ads. Google is giving advertisers more options to reach searchers, including:

E-marketing
Mega sitelinks
Email ads
Each is intended to help advertisers break through the clutter.
***
We've said it before but it's worth stating again: if you're a web marketer and you're not doing PPC in Google, you need to start now.
What is your strategy for using PPC and SEO? What do you think of the recent Google changes?
Check out related posts on PPC and Organic SEO.