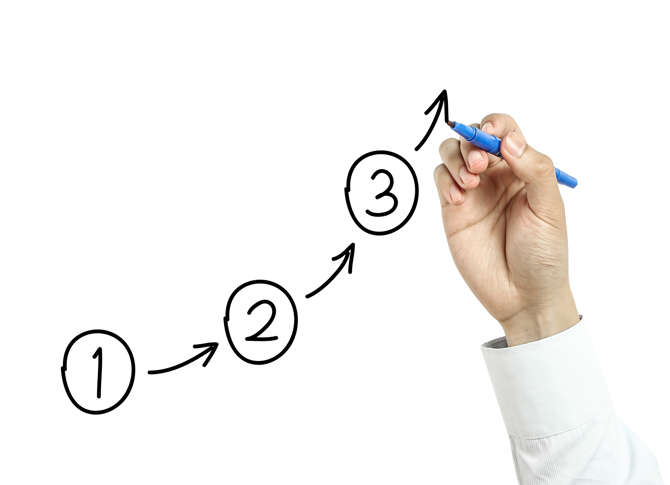 Is your online presence reaching its full potential? In order to maximize your performance online, you must be doing these three things well:
Content
Marketing
Tracking
These do not function independently of each other, and they must be done to the highest level. There are many articles out there and methodologies that argue one over the other, but we really consider all three equally important.
Here are four different scenarios that you might relate to:
Great Content, No Marketing or Tracking
If your marketing strategy includes producing a lot of great content, you've addressed only one-third of the problem. You need to be actively promoting that content to your audience. Having great content live on your site with no marketing efforts will only appeal to those devoted visitors to your site that are already very familiar with your business. This is a small portion of your intended audience. Push that content to the places where your target audience is spending time (marketing) and then measure how they are using it (tracking).
Great Content + Great Marketing, No Tracking
You're so close! You know that dynamic content is important and you've taken on the task of putting that content right in front of your target audience. (Dynamic content is content that changes on a frequent basis. Think: Blogs, case studies, whitepapers/eBooks.)
Unfortunately, you have no idea if your strategy is working and have no data to interpret when it comes time to review your results. When the CFO asks you what marketing channels are producing the most ROI and where you should reinvest in the future, you will be clueless if you're following this model. This is a narrow view approach to marketing successfully. According to Think with Google, 95% of marketers agree that to really matter, marketing KPIs must be tied to broader business goals. Tracking provides you data that allows you to pivot your strategy, justify your efforts, and understand your audience.
Great Content, No Marketing, Great Tracking
This model will limit your results to only organic results in your analytics. This is a model for a local scale and does not account for any global impact. Great marketing allows your small to mid-size business to compete with the big guys in the market on a global scale. Without search engine optimization, paid advertising, and email marketing, you aren't using your great content to its full potential.
No Content, Great Marketing + Great Tracking
Not everyone is ready to buy. They are spending time online researching and compiling information before they reach out to you. In fact, customers are 60% of the way through the buying process before they ever reach out to you. You better have the content they are looking for while they are researching or you won't even be considered as an option.
These 3 elements combined is what makes businesses successful in digital. There's no one without the other. Another key word is "great." This requires a strong understanding of your audience, competitive landscape, and core digital marketing competencies.
Are you handling all three well? Or is there one area you feel like you could improve upon? Consider checking out our web assessment, where we provide an in-depth look at your current online presence and develop a custom strategy to drive results.