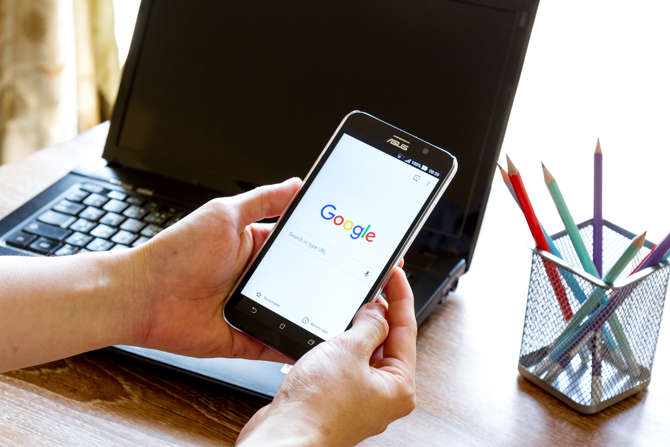 You did it. You wrote an insightful and interesting blog post for your company. And honestly, that's the most important, and sometimes most difficult, step. However, many times businesses feel they wasted their efforts writing a great blog post to find hardly anyone read it. Making sure you keep some SEO best practices in mind can help ensure your great content is seen.
Below are eight steps to write an SEO-friendly blog post.
1. Define your target audience.
As simple as it sounds, it's sometimes easily forgotten. We see too often people who write about what they know or about their company news. If they truly knew their target audience, they would know that these topics don't resonate with them. Defining your audience before you start, will keep you focused on the right content. As a starting point, learn how to create personas then make these even more specific to your blog.
2. Brainstorm topic ideas.
I think this step is necessary before starting keyword research. You will feel more comfortable writing about something you are familiar with. Don't try to force a topic just because there's search volume around a keyword phrase. To get started brainstorming, answer these questions about your business:
What are some common questions your customers ask?
What is the biggest problem that your customers have?
What is a key process or solution you explain to customers daily?
Ask your sales or customer support team for their perspective. Then you can have a running list of ideas to pull from throughout your editorial calendar.
3. Find out the actual demand for that topic.
This is where keyword research comes into play. There's plenty of keyword research tools, but sometimes the best place to start is simply Google. I look for two things: competition (who is ranking for this topic on the first page) and suggested searches (to generated new ideas). I tend to have multiple tabs open when doing keyword research. I will then turn to a tool like Moz's Keyword Explorer and Google's Keyword Planner to confirm if people are actually searching for this phrase.
If you are struggling with pretty tough SEO competition (i.e., Forbes or New York Times with high authority), then you may want to research long-tail keyword phrases. A long-tail keyword is usually more than two words and a much more specific phrase. An example of this would be optimizing this post for simply 'SEO.'
This research can be done with any of the tools listed above, but I would also recommend checking out Answer the Public. This tool will give you plenty of ideas on the questions and prepositions commonly searched around your topic. Then you'll want to check search volume and competition to see if it will actually drive traffic and if it's possible for your blog to show up in the SERPs. After all of this research, settle on a few keyword phrases that you would like to focus on for your post. I'd recommend selecting two or three, but remember, it's the topic that matters the most.
4. Optimize your blog post.
On-page optimization isn't dead. But don't overdo it. Content (and context) is still king. There are best practices that can help you out when trying to drive organic traffic. Try to include keyword mentions or variations of your topic keyword throughout the post and avoid keyword stuffing. Keyword stuffing is the overuse of a keyword phrase where it would seem awkward to the readers. Google and your readers will definitely take notice.
As for keyword optimization, the most important areas include your title tag, meta description, URL, and header tags. Your URL should be the shortened version; try to keep it simple. Header tags (i.e., H1, H2, H3) help with readability and breaking up content as well as a good place for keyword mentions if it makes sense. As a reference, Moz has a list of on-page SEO factors that you can check before you make your blog live.
Pro tip: Your blog should include or have its own XML sitemap. Make sure it's dynamically created and submitted to Google. If you don't have the tools to do this, then create one and submit it through Search Console yourself.
5. Add relevant internal and external links.
Don't just link to yourself. Remember the goal is to be helpful and interesting to your defined target audience. If it's relevant, link to your other blog posts or internal pages, to encourage readers to learn more. Also, if you think another website or article could help your readers – link to it! Mentioning these other companies doesn't deter your readers away from you. It validates that you are trustworthy. You can also use these mentions to help support your case and promote your blog (which we will talk about in the last step).
6. Enhance your content with visuals.
Videos, images, and infographics all support your initiative for your blog to resonate with your audience and show up in the SERPs. Images are great for sharing on social and explaining your writing. Just don't forget an alt tag – these are somewhat outdated when it comes to SEO, but still explains to Google what the image is.
Since skimming often happens, images, infographics, and videos offer an easier way for readers to digest your post. It's also another place for you to capture traffic. Think Google Image or Video search rankings.
7. Review content for web readability.
Research has shown that site engagement impacts SEO. Your blog post should be easy to read with shorter paragraphs, simpler sentences and shareable pieces. The previous step to include images and videos should help with this as well. Breaking paragraphs down with steps or header tags can also help. Follow up by measuring visitor engagement in Google Analytics. Look at metrics like time on page and bounce rate. If you notice an extremely high bounce rate, you may want to consider revising your content to match visitors' intent.
8. Share and promote your content.
Don't forget to promote yourself and encourage others in your company to share your content. Change your copy per social channel and don't be afraid to share it more than once. People tend to check their social media feeds at different times. You can also mention others you included in your article so they can read, share and comment.
I hope these steps help you get your blog content seen by your audience. Are there any steps we missed? Tweet us and let us know @aztekweb.