Organic search engine optimization has three parts:
Onsite optimization
Offsite optimization
Technical optimization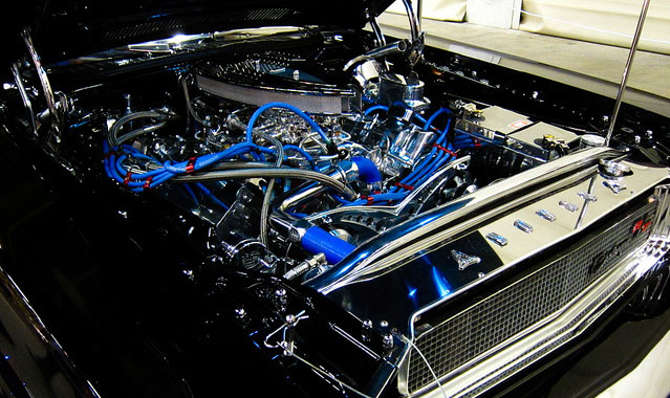 Onsite SEO includes elements like title tags and on-page content. Offsite means things like social media presence and sharing as well as inbound links. And technical optimization means things like XML sitemaps, URL structure, 404 error pages, and other web elements "under the hood."
Baseline SEO Services
Every website redesign that Aztek undertakes includes at least Baseline Content & SEO services. This gives the project a small amount of basic onsite optimization and technical optimization.
We perform keyword research to determine what terms drive people to your top-level pages, and which ones are most relevant to the content of your site.
We generate analytics and tracking accounts for you so that you can watch how your new site performs upon launch; we want you to know exactly what parts of your site are performing and which ones are not.
Finally, we pop the hood and work to optimize things like your website's robots.txt file, XML Sitemap, and 301 redirect code(s). These are basic efforts that go a long way towards making your website more usable and searchable.
Building Momentum Takes Time
Clients sometimes ask us if these baseline efforts are enough to snag a front-page ranking for any of those keywords for which their site is optimized. The answer, unfortunately, has to be qualified: it isn't clear. Rankings depend on a variety of factors—more than 200 of them. Compounding the challenge for us is the fact that search engine algorithms change more than once a day. They change more like 500-600 times per year.
Usability, navigability, and content of a website are super important. It's more important than ever that a website be easy to navigate, search and share; full of original content; and presented in a smart way.
A website redesign from Aztek will take you a long way towards a better, more navigable website. That being said, while a redesign has a good shot at boosting your search rankings temporarily, the world of organic and paid search changes so frequently that to earn and maintain a good ranking, it's worth considering a web marketing campaign.
Earning and maintaining good rankings is a long and tedious process, involving a lot of analysis and a lot of specialized tools that we happen to have at our disposal. We recommend an extended campaign not only because it will take time for the results of our work to become clear, but it also takes the continuity and careful cultivation of a longer campaign to earn real positive traction.
Pedal to the Metal: Full-Service Web Strategy
What does a campaign like that mean for you and your business?
It means you receive customized monthly status reports that tell you how your site is doing that month and identifies any potential areas for improvement.
It means we'll recommend next steps and take action as soon as we get your approval. We can and do track exhaustive amounts of data (we're marketers, after all) and we boil them down into insights that you can actually use.
It will likely mean content management, editing, and curation. We know web content, and we know how to make content that works well for a web audience. The average internet user spends ten seconds on a website before deciding whether to stay or go, so your first impression has to be strong. We've been doing this for a while; we would love to help you create great web content that keeps visitors coming back and makes them want to spend more time on your site.
Finally, it means new ideas. If we see a web marketing opportunity that we think makes sense for you to pursue – pay-per-click advertising, for example – we'll talk to you about it. And if you think it makes sense too, we'll implement it right away. As a smaller firm, we can move a lot faster than the big guys.
The web marketing team sees a website redesign as only the beginning. Acquiring a top ranking in organic search can be a lot of time and a lot of work. Let's talk about how we can do this for you.
"Dodge NOS Under the Hood," ©2010 Timo Kuusela, used under a Creative Commons Attribution 2.0 Generic license.