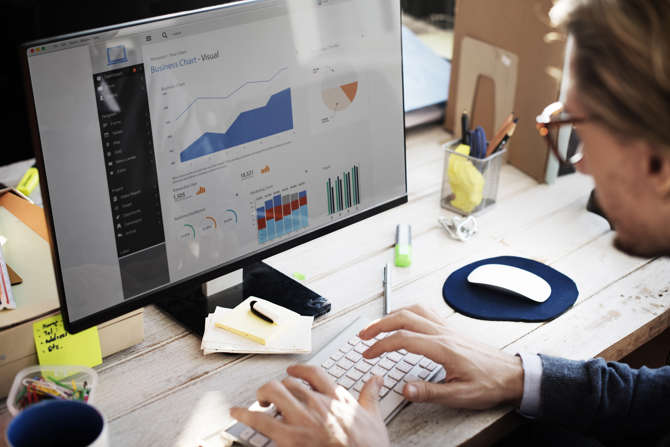 Google mentioned recently in this video that it can take anywhere from 4 months to a year to see SEO results. This is because there are 200 factors (and counting) that have been identified (see: Backlinko's Complete List of Ranking Factors). These factors come into play and are accounted for daily, for you and your competitors, making it difficult to nail down exactly why things happen in SEO.
The first step is setting reasonable KPIs to determine your success. Focusing on the right metrics and using keyword rankings as additional insight, can help you narrow down and understand what's really working for your SEO strategy.
Why am I not ranking for ____?
Sometimes, while doing random one-off searches, you will wonder why your website moved from ranking #1 to #2 in a day. Try not to stress! Rankings fluctuate because of... well, the 200+ ranking factors and Google is constantly crawling your site, competitors' sites, and measuring how users interact with the SERPs (search engine result pages).
For example, your competitor could do something (outside of your control) that spawns more engagement on their site. This could be a billboard ad on a contest they are running to win floor seats at a basketball game. People then search, click on those results more often, spend longer on the site, and the website gets a link from a local news site. And bam...somehow you move down a position. And honestly, this movement could be for a day, week, or even an hour.
Keyword rankings are meant to be looked at over time.
Waiting is hard. But you will have more well-rounded insight on your SEO performance if you look at aggregate ranking data over a period of time (i.e., three months, six months, etc.) And don't focus on too specific of keywords.
I believe keyword rank tracking sites (while still valuable) don't give you the full picture. It's all about input - what you want or think you should track. But the name of the SEO game now is that your single blog could rank for a general theme, which in turn then ranks for 50 keyword variations of that theme. Think short and long-tail keywords, differently worded phrases, or synonyms.
As an example of this, check out our blog on creating a branded YouTube channel. We focused our theme on 'YouTube channel for business.' If I searched that term now, we would land somewhere on the second page. I would think we failed from an SEO lens. This would be entirely inaccurate because I was only focused on one keyword phrase. This blog is one of our most visited pages and ranks for 76 YouTube for business-related keyword phrases.
More searches, more (tracking) problems
Google is getting better and better at semantic search after its introduction of Hummingbird in 2013. And now with machine learning and voice search on the rise, it will only improve.
Google confirmed to Search Engine Land that it handles "trillions" of searches per year worldwide. Trillions. Back in 2012, they just surpassed one trillion.
And us searchers, we are getting used to how Google operates now. We know that Google gets us. We can be vague or even very specific in our search term and trust that Google can usually read our minds. So constantly checking or tracking the same 10-20 keywords isn't going to give you an accurate picture of what's happening since there are so many variations of these terms that exist.
While Google's ability to understand us is great for users and marketers, it does make it difficult for us to track our SEO efforts. Too many keywords, and too little time and resources to track them all down.
Pro tip: don't search without using truly private-browsing to check keyword rankings, or else you will get other factors coming into play like your location and search history. Here's more advice on how to get un-personalized results.
Focus on the right metrics
When reviewing SEO performance, look at other metrics to give you a more accurate picture. These metrics could include:
Website sessions from organic
Specific page or groups of pages organic sessions (ones you've been focused on)
New visitors vs returning from organic
Engagement metrics: bounce rate, time
Micro (newsletter, video views, downloads) & macro (contact us, request a demo, purchase) conversions from organic
As you're looking at these, continue to make time comparisons (year over year and month over month) to find true insights. Only then when you find trends here, you should look at your keyword rankings to find the connection.
When you track keywords, create sets or groups
Rand Fishkin, from Moz, has great advice on how to track keyword rankings in the world of Google understanding user intent. Organize your keyword list into groups like branded, long-tail, and high-converters. Then you will measure trends among these 'sets' or 'groups.' And as Rand states, you can ask yourself, is this group of keywords moving up or down as a whole? Is it performing better or worse in certain geographic locations? Or on certain devices?
Spending time building organic results is an undertaking, but it can be the most valuable marketing channel to drive business. And when you're investing resources, you want to make sure it's working. I hope these ideas get you set on the right path to measuring your SEO success. Any SEO performance metrics I missed? Let me know on Twitter @aztekweb.