What does a spinning vortex of blood-thirsty, many-teethed, man-eating machines have to do with your social media strategy?
Everything.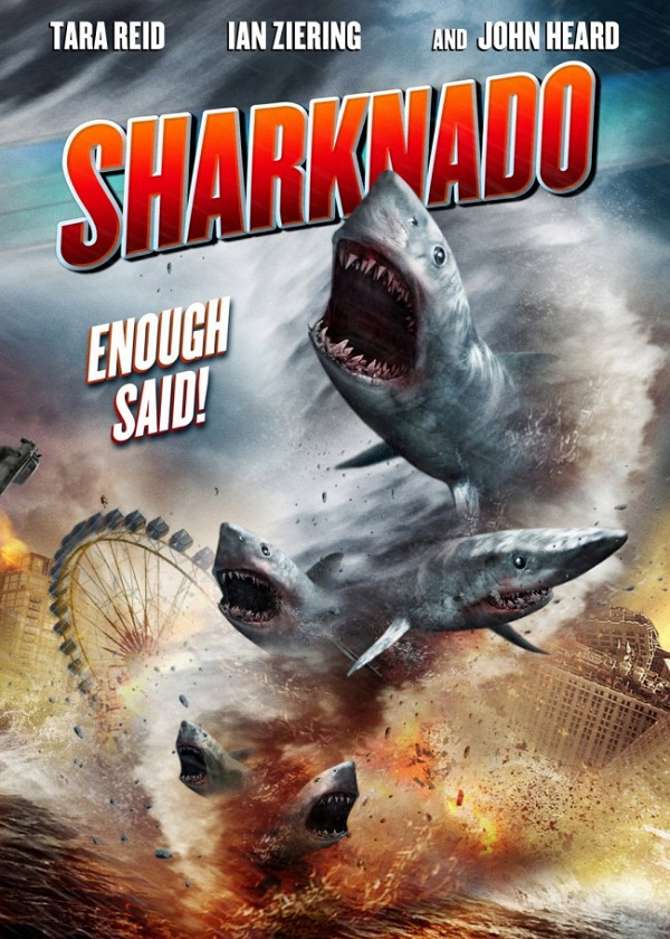 When "Sharknado" spun onto the scene, it didn't immediately make the biggest splash. A Syfy channel original, "Sharknado" is a b-movie that tells the harrowing tale of a tornado that sucks up sharks from the ocean and deposits them in a rain of terror upon Los Angeles.
The movie itself isn't terribly different from any other low-budget flick featuring ravenous animals unleashed upon an unsuspecting populace. So how did it become the heir apparent to "Snakes on a Plane?"
Why did 1.4 million people tune in to watch the premier of "Sharknado?" Why were 318,232 tweets posted during the initial broadcast—making it the most-tweeted show that night? Why has a sequel already been given the green light?
"Sharknado" outperformed similarly campy horror films thanks to effective grassroots marketing. "Sharknado" became a social media phenomenon because it employed these basic social media concepts that can be applied to any company, product, or service. Even if you don't have a cadre of sharks at your disposal.
The promotions team responsible for "Sharknado" took a simple approach. They didn't try to raise awareness of the movie through lots of heavy content—typical "In a world where sharks can be in tornadoes, no one is safe…" Instead they went with a strong graphical choice: a pack of ravenous, bloody-toothed sharks chomping out of a whirling dervish, with contrasting "SHARKNADO" above it. The tagline? "Enough said!"
Indeed! That is enough said! It's sharks, in a tornado. People can fill in the rest. Sometimes, when you're talking about your company or your project, less is more.
Make the most out of social connections.
The Twitter team promoting "Sharknado" retweeted posts about the movie on the official @Syfy account. This helped to increase buzz. When they retweeted posts from influential celebrities—like Wil Wheaton—the feeding frenzy began. If you're connected through social media to experts or influencers in your field, work with them. It's chum in the water: one of the easiest ways to attract a hungry audience.
Don't take yourself too seriously.
The self-awareness demonstrated by the promotions team is exemplary. They understood the realities of their product, and rather than overcompensating for any perceived weakness in the product, they celebrated them. They accepted the movie for what it was, and presented it in an appealing way. They were quite honest about what they were promoting, and this refreshing method can win fans who are weary of being constantly bombarded with over-hyped, too-stylized marketing messages.
No matter what your industry may be, there are elements of your business that can be fun. Having a light-hearted touch from time to time can be a great approach. Social media is a powerful business tool, to be sure, but that doesn't mean it always has to be formal or strictly professional. Part of the effectiveness of social media for businesses is the opportunity to personalize companies.
People want to interact with other people—not faceless corporate entities. The humanizing effect of having some fun on your social media channels is important. It's a great way to build relationships with your audience and encourage engagement. One of the biggest unifying forces in our world is laughter, so why not serve up messaging that can make people smile.
***
Can you harness the power of "Sharknado" in your social media strategy? Take a bite out of these tips and tell us about your ideas!