How do you get better performance out of your Google AdWords campaign?
Shape up, be relevant, and improve your Quality Score.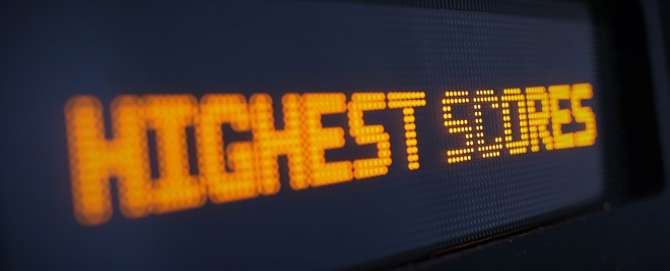 Google ads work like a live auction, where competitors bid against each other to place higher on the page.
Many new advertisers believe that the only way to show up above their competitors is to outbid them and spend more for a particular keyword. But there are other factors that determine how you perform against competitors, and your ads can appear above competitors who may be spending more money than you.

Google wants to satisfy three different parties with its ads:
Its users, who are looking for relevant information related to their search queries and not spammy, unrelated results.
Advertisers, who need quality traffic and a good ROI.
Google itself, who wants both parties to have a good experience so they continue to use their product (a search engine that delivers relevant results for its users and makes its advertisers money so they continue to advertise).
Ads are sponsored search results and an integral part of the Google search experience. In order to keep this experience from disappointing its users, Google is judging you.
Are your ads relevant?
Are they formatted to provide the best user experience?
Would displaying your ads lessen Google's own search performance and reputation?
What is Quality Score?
Generally, this score is exactly what it sounds like — Google is grading the quality of ads on a scale of 1-to-10, where 1 is the lowest score and 10 is the highest.
What goes into this score?
Many factors. Google lets user response to the ad help it determine the quality. The "wisdom of the crowd" is valuable data. A "click-through rate" is the number of times someone clicks on your ad divided by the number of times your ad is shown, the impressions. A higher ratio of clicks to ad impressions helps prove your ad's relevance to users. Ad performance in the geographic region where the ad will be shown is also taken into account.
Landing page quality impacts the score greatly. The page you are sending users to should contain relevant and original content highly related to the search. The navigation of the site should be user friendly, and the page load time should be acceptable. If users click on the ad, get to your page, and bounce off of the page immediately, Google will know they hit the back button to click on a different result and determine you are providing a poor user experience.
Follow through on the promise of your ads.


Say you are a department store that wants to bid on the keyword "mens brown wingtip shoe." If your ad sends users to a general page about shoes, and not a page specifically offering men's brown wingtip shoes, your ad will suffer a lower Quality Score. Your provided experience did not meet the expected experience.
Google is the search — if your ads go to a page that requires users to do more searching to find what they already went to Google to find, Google won't like that. And neither will potential customers. The more you ask of customers, the less likely they are to convert. And if you give users a bad experience, you'll end up paying more for ads that are rarely shown.
It isn't just the current performance of individual ads and keywords that factor into the equation — Google is looking at your whole account's historical performance as well. If you're running poorly executed campaigns, they could have a long-lasting impact.
Why is the Quality Score so important?
Because Quality Score helps determine Ad Rank.
Every time one of your ads competes in a Google auction, AdWords calculates real-time measurements of expected click-through rate, ad-to-keyword relevance, and landing page experience. All of these details combined with your bid and other factors determine your ad placement compared to other ads. Remember, you want to win gold medals in Ad Rank, not silver or bronze.
How does Google determine Ad Rank?
Ad Rank = Quality Score X Cost Per Click bid + ad extensions and formats

Ad Rank is used to determine where your ads are shown on a search results page and whether your ads will show at all. You want to place as high as possible on the search results page. On average, 33 percent of clicks on a results page goes to the 1st link. If you are the 2nd link on the page that average drops to 17.6 percent. If you're the 3rd link on the results page, you're losing out on almost 90 percent of the page's traffic because users are clicking on the links above you.
Research by UX consultancy Bunnyfoot for one of their clients revealed that 81 percent of users clicked on Google AdWords listings as opposed to natural search results. Further investigation revealed that 41 out of the 100 individuals tested did not know that AdWords were paid-for results, believing them instead to be the most authoritative links. So, if you want success, you have to average in a high page position.
As the digital marketer's joke goes, where do you hide a dead body? On page two of the Google search results. Nobody will ever find it.
Add value to the Google search experience
Quality score doesn't just help with your ad rank — it also helps determine if your ad is eligible to show at all. And it also decides if your ad will show with the desired formatting, such as added site links, click-to-call options, or dynamic keyword insertion, which automatically places searched keywords into your ad text for a better match. Having these more advanced ad formats in place is an important part of ad placement. Google prefers to show professionally-formatted ads with multiple options and features for its users. Setting up ads according to best practices and using negative keywords to help improve your click-through rate will improve your performance and get you a much better return on your investment.

At Aztek, we work to make sure all of our campaigns exceed best practice averages, even among Google partner agencies. We place ads and keywords in tightly-matched ad groups and use ad extensions to gain a competitive advantage, optimizing to improve ad rank in order to provide a much better return on investment.

It takes time, experience, and investment to beat the competition — there is no magic SEO/SEM bullet that brings better returns. Putting your industry knowledge and great content into your web presence, proving your authority on what you are advertising, and providing a great user experience puts you in a position to succeed.
If you'd like to learn more about the Google Quality Score, watch this presentation by Former AdWords Evangelist Frederick Vallaeys: