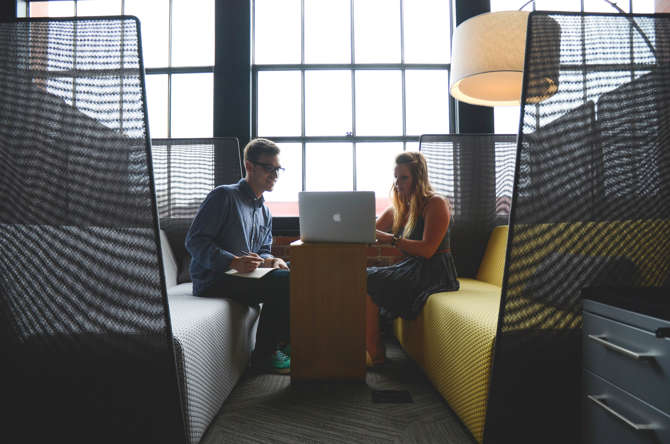 You've created a product or brand that you know your core audience will love. You made sure to update your website, your products have been beautifully photographed and your checkout process is easy. Now, you sit back with a smile on your face, proud of all the work you've just done and wait for orders to roll in. Except, the orders don't start rolling in.
Where are your customers? Why aren't they buying the product you've created specifically to solve their problems?
In the era of digital marketing, this is a problem that is seen far too often. Creating a product for your customers is only beneficial if the customer knows that you and your products exist. Now, most industries are saturated with similar companies, products, and offerings. The quality of your digital marketing is the key to improving your brand presence and making your company stand out from the crowd.
What is Digital Marketing?
Digital marketing is a combination of analytics, search engine optimization (SEO), website content, blog articles, paid advertising & marketing automation campaigns. Each of these aspects of your digital marketing campaign is crucial in getting your company and products in front of your core audience.
According to Google's Marketing and Media Strategy on Think with Google, "technology, insights, and creative are the pillars of every campaign. And bringing those three elements together delivers powerful results."
We couldn't agree more! Without these pieces, your customers may never find you in their Google search. Or you may not have the data to know why certain parts of your website gain more traffic than others. Creating a business or product that solves a problem for customers is a great first step. Keeping them coming back along with new customers is a better one.
What's Involved in the Digital Marketing Process?
Analytics
We use analytic tracking on your website to understand what pages are getting the most traffic, what products are selling the most & what content they are most interested in.
SEO
This is the combination of on-site, off-site, and technical best practices that help customers find your business on Google.
Content
Content creators develop informative and useful content about your product, values, and business. Customers become loyal by resonating with the brand's message. This comes from strategic and valuable content.
Paid Advertising
You can also specifically reach your customers in search, social media, and display by using paid advertising. This expands your reach and can directly drive new leads to your website.
Marketing Automation
We take the data from your customer's experience and create personalized emails to keep you engaged with them. We help you strategically share new products or helpful information about your business without being spammy.
Why Do I Need Digital Marketing?
If you're still not convinced that your business is ready to leap into digital marketing, think about this:
Your customers are waiting for a company like you to exist and to provide a specific product that they need. A carefully curated digital marketing campaign gives you a leg up in the industry and puts you right in their lap.
Your customers are already searching for what you have and through digital marketing, they'll find you quicker. Follow that process with strategic email marketing and social media about how they can stay engaged with you and you've created a lifetime customer that is guaranteed to recommend you to their inner circle.
The success of a business is measured by the number of people you can reach and how often they come to buy your products or services. Digital marketing is the path to get them there and keep them coming back to you versus your competitor.