Hey, Over Here!
I was doing some research the other day and came across some eye-opening stats:
the average human's attention span is 8 seconds.
the average attention span of a goldfish is 9 seconds.
there are 571 new websites created every minute.
60% of organic clicks go to the top 3 results.
79% of leads never convert to a sale
That's right. Your customers have an attention span shorter than a goldfish.
So if you're trying to promote your business, these numbers aren't just eye-opening, they're scary.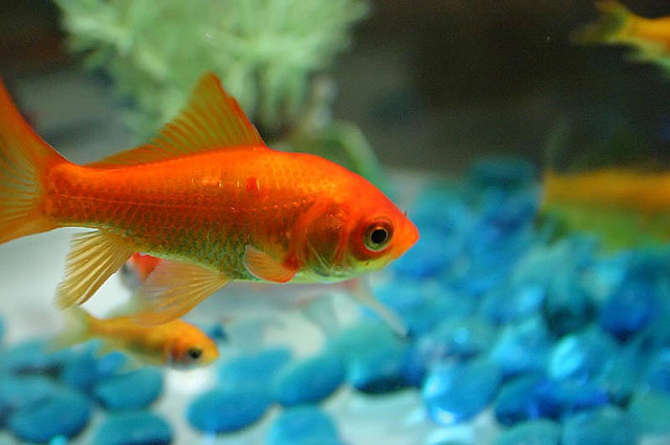 571 New Websites Are Created Every Minute
You are fighting with more competition online, so ranking prominently is harder than ever. And, assuming you can get good rankings, getting and keeping someone's attention is also harder than ever. Then, even if they become a lead, you're much more likely to NOT close the deal. 
Which is exactly why you should be doing web marketing.
An effective web marketing campaign (combined with interesting, relevant & useful content) can help you achieve better rankings so you can get more qualified traffic to your site. An effective web marketing campaign will also make sure that once people get there, they are more likely to convert into a lead. And, in the likely case that someone is interested but not yet ready to buy, it can keep your business top of mind until the purchase decision is made.
Know Your Audience & What You Want to Achieve
However, before any of these efforts can be successful, you have to understand your customers. Ask them questions, talk to them, and find out how they are interacting with your business. Typically the person who answers the phone at any business is a wealth of knowledge on your customers. Buy him or her coffee and chat about it, you'll probably learn something. 
Then, outline how your online efforts will support or align with your overall business goals. It helps to be specific here, because any effort will fail without a clear picture of what you want to achieve. 
What are you doing to generate more business through the web?
References
How Much Data is Created Every Minute? [Infographic] Mashable.com
120 Awesome Marketing Stats, Charts & Graphs HubSpot [PDF]
Photo Credit: "goldfish" by protographer23 is licensed under CC BY-SA 2.0