Let's talk about video
According to a study by Cisco, video will be responsible for 80 percent of global internet traffic by 2019. While a lot of that traffic can be attributed to online streaming services like Netflix and Hulu, a significant portion belongs to "short-form content" — YouTube, Vimeo, Facebook, and other video services. These services are not just a vehicle for bad lip syncs and cat videos; many businesses regularly use them to engage with customers and provide great content.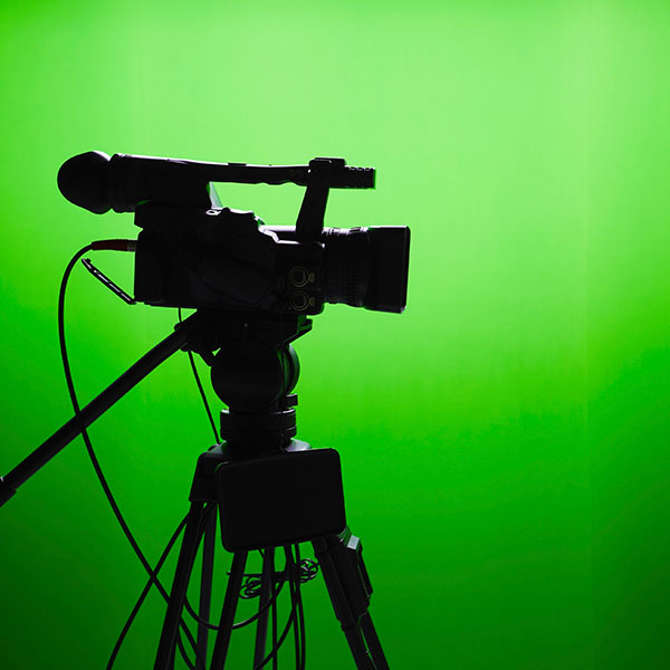 So what video service should you use?
Before we talk about that, let's talk about WHY you should be using video to promote your business.
Consider Dollar Shave Club. They started operations in July 2011. On March 6, 2012, they uploaded this quirky, irreverent, funny video to YouTube:
The video promptly went viral, and within two days they received 12,000 orders. The video has since been viewed over 22 million times, they have over 2 million subscribers to their channel, and they have received over $75 million in funding. Is YouTube singlehandedly responsible for this success? Perhaps not, but if Dollar Shave Club had not leveraged the impressive distribution and sharing advantages offered by YouTube's platform, it's probably safe to say they would not have seen such wild growth so quickly.
Will your business's video go viral like that?
There are no guarantees. But you can give yourself a leg up by using YouTube as your video delivery service, and here are some reasons why.
TECHNICAL ADVANTAGES
The alternative to using a dedicated video service is hosting the videos on your own site. This presents myriad technical challenges:
Unless you own your own dedicated hosting equipment and have a "fat pipe," you're going to run into bandwidth, file size, and storage limits.
Video conversion is a pain. There are multiple formats, getting consistent quality across the board is difficult, and you have to reconvert every time you update a video.
There are conflicting standards for embedding videos on web pages. Almost all browsers support MP4, some support Ogg Theora, and some support WebM. If you want universal video access, you have to serve all three.
YouTube handles all these issues for you. The only thing they do is video, and they do it well. They handle the conversion for you (and they accept a number of formats), and they make it super easy to embed your video in your website. It's really a no-brainer.
EYEBALLS (SHARING, SOCIAL MEDIA, AND SEARCH)
YouTube gets 1 billion viewers monthly. The next big competitor, Vimeo, has 170 million. Advantage YouTube.
YouTube reaches more 18-34 and 18-49 year-olds than any cable network in the U.S. If this is your target market, you NEED to be on YouTube.
Viewers can subscribe to your channel if they like your content. Repeat viewership is one of the keys to online engagement.
100 million people take a social action on YouTube every week. This includes liking, sharing, and commenting on videos.
Speaking of sharing videos, YouTube makes it dead easy to share your video on all the social networks. This is how videos go viral.
Google Universal Search now blends search results together. If you've ever searched for something and seen a video at the top of the SERP (search engine results page), that's due to this blended search. If you can produce a quality video that ranks for your targeted search keyword(s), you've got a better chance of landing this coveted space.


Fourth search result for 'how to install a dishwasher' is a video. How-to videos are extremely popular content on YouTube.

80 percent of YouTube's videos are viewable in over 70 countries outside the U.S., and the site is navigable in over 75 languages. This is truly a worldwide platform for your content.
Want to add online video to your content strategy? Or is your business thinking about creating a branded YouTube channel? Maybe you already have some great videos and you want to market them more effectively? Whatever it is, Aztek can help you become part of the online video revolution.
billboard