I recently attended a presentation by Tom Martin that challenged the way I think about content marketing. One of my biggest "a-ha!" moments was when Tom said that 50% of the content he creates goes on other websites.
You see, today's consumer is self-educating. On average, according to Google's ZMOT study, more than 10 sources of information are researched before a purchase decision is made. That means people are looking in places OTHER than your website to educate themselves on products or services that you offer. To take advantage of this shift in consumer behavior, you've got to publish content on websites where your visitors spend time, even (and especially if) it's not your own.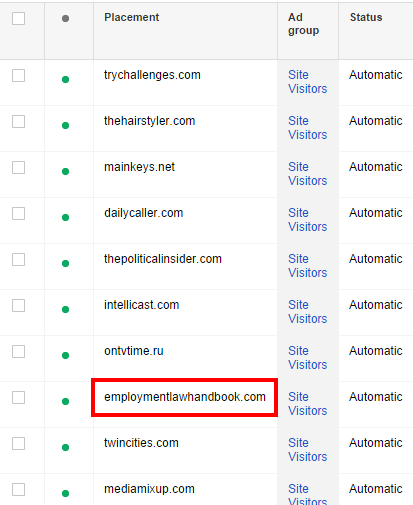 But here's the rub: Consumers can find the information they need anonymously. That makes it pretty darn tough to know who your prospects actually are, which begs the question…
How Do I Know Where Else I Should Publish My Content?
Chances are, you already have an idea about typical traits of your customers. You may know which trade sites they visit, and you may have noticed they like to update LinkedIn more than Instagram. But that's a partial view at best.
What you really need is quantitative data to make sure your content is distributed in the right places, and remarketing with AdWords is a great way to get that data.
In case you're not familiar with remarketing, think about it this way: Have you ever visited a website, decided not to buy that fancy widget, then saw ads for that website in other places on the web? That's remarketing, and it's widely used because a lot people, at some point, went back to that website and bought that widget.
Aside from the obvious benefit of bringing a lead back into the fold, remarketing campaigns will show you where your ad delivered impressions, even if it wasn't clicked. Over time, this list will grow, giving you a better idea about which other sites your anonymous site visitors are going to.
I Have My List, Now What?
Comb through it to find sites that are relevant to your industry. Your educated guesses may be validated, and you may find other quality sites you had no idea existed. In the image above, the Employment Law Handbook is a site that shows some potential for this particular client.
Then, reach out to the website owner and ask him or her if you can submit relevant (and unique) content to their site. It may take a few emails, or even a few phone calls before the site owner agrees, but in the end, both sides win. They get content for their site, you get exposure for your business.
In summary: Don't sell your content marketing strategy short by just publishing on your blog and social profiles. Your audience is spending time elsewhere. Make sure your content does the same!
Have you used remarketing as a tool to improve your content marketing strategy? What other tools have you used to understand where your audience is spending time online? Let us know in the comments!